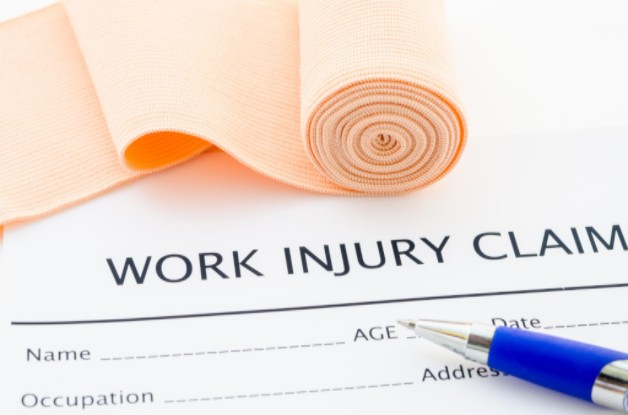 In order to receive workers' compensation benefits, an injured person must report his or her injury to their employer and their respective state's workers' compensation agency within a specified amount of time.
Workers' compensation laws vary from state to state but as a good rule of thumb, you should report injuries and/or medical conditions brought on by work conditions as soon as you're aware of them.
An injured worker should first notify their employer in writing within a few days of their injury – a week at the most. Next, file a Workers' Claim for Compensation with your state's workers' compensation agency.
Reporting the injury to your employer
Not reporting your injury in writing puts your case at enormous risk as an employer can request a reduction in the amount of compensation if the injury isn't reported – in writing – within a few days of the injury. If your employer says you don't have to report the injury in writing, insist that they accept an explanation of the incident in writing.
If you are still running into roadblocks after consulting with your company's human resources department or another supervisor or manager, draft a brief statement detailing how the injury occurred, where it occurred and what parts of your body were injured. It doesn't need to be very long – just a concise explanation of what happened. Be sure the date appears in the top right corner, make a copy for your records and either hand deliver or mail it to your employer and ask them to include it in your personnel file.
Filing a Workers' Claim for Compensation
In many states, you can lose your right to compensation if you do not file the appropriate paperwork with your state's workers' compensation agency. Most agencies provide a fill-in-the-blanks form that you can easily fill out.
The claim usually goes into much more detail than your initial, brief statement to your employer.
If you fail to submit this claim for compensation, your employer can completely deny a case once the time limit has passed for you to file the claim. Consult with a qualified workers' compensation attorney in your state for help with completing the claim.
What about injuries/medical conditions occurring over a period of time?
It is quite possible for you to have a medical condition that is not the result of a specific accident but occurs over a period of time as a result of conditions or requirements of your employment. These conditions are known as occupational diseases.
One of the most well-known occupational disease is carpal tunnel syndrome but there are many others a worker can be affected by.
In any event, your occupational disease is covered under workers' compensation. You are entitled to the same benefits as someone injured in a specific accident. Reporting requirements are the same except time limits. Rather than starting from the date of the injury, the time limit begins from the time the worker knew of their condition or should have known their occupational disease was caused by their job.
Bookmark and check back often with the workers' compensation knowledge center at WorkingManLaw.com for more insights on navigating the complex workers' compensation system.