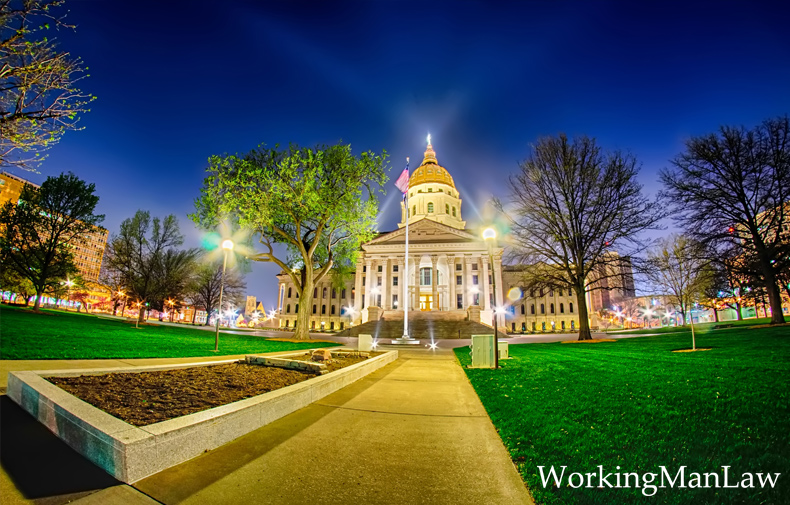 A 2013 change to the Kansas workers' compensation law was seemingly mundane. But it had a big impact on the amount of money an injured worker could collect and triggered a 7-year legal battle that was finally resolved in January by the state Supreme Court.
Prior to 2013, Kansas had relied on the American Medical Association's Fourth Edition as their guide for determining how injuries should be impacted. The '13 law changed that to the updated Sixth Edition.
Seems logical enough and harmless enough, right?
Not so for Howard Johnson.
A delivery driver for U.S. Food Service, Johnson suffered a spinal cord injury on the job. Using the Sixth Edition as the guide resulted in Johnson's compensation award being $47,000 less than what he would have gotten under the Fourth Edition.
"The Sixth Edition ratings are just lower across the board," argued Johnson's attorney Mark Kolich. "[T]here's testimony on the record that they are 40 to 70 percent lower than the earlier editions."
Kolich went on to argue that because the Sixth Edition grants less discretion to doctors to adjust for each individual situation, the practical effect is that the workers' compensation system can't function fairly.
Michelle Daum Haskins represented U.S. Food Service and argued that the Sixth Edition was appropriate, given its status as the newest version representing scientific advancements. Supporters of the new law further argue that the Sixth Edition's tightened discretion serves to streamline the workers' comp system and make it run more efficiently.
The debate between Kolich and Haskins reflected that which took place in the state legislature at the time the 2013 amendment to the Kansas Workers' Compensation Act originally passed.
In the end, the state Supreme Court ruled in favor of U.S. Food Service. The opinion authored by Justice Caleb Stegall held that the legislature had the right to pass the law they did.
Stegall noted that the language in the Kansas Workers' Compensation Act says injuries should be evaluated by "competent medical evidence." The judge found that switching to the Sixth Edition as a guideline doesn't violate that standard and that the AMA's guidance is specifically referred to as simply a starting point for evaluation.
Of course, advocates for the Fourth Edition are not out of luck. They can still seek to change the law in the state legislatures. The debate will go on, just not in the state courts.