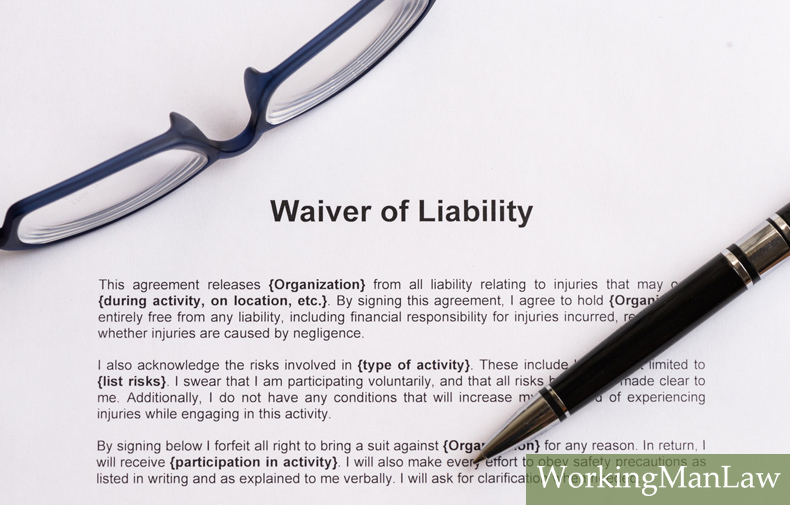 The road back to economic health will not be an easy one. One of the first steps of reopening businesses is making assessments of where liability is in the event the coronavirus starts to spread again. That has led to the implementation of COVID-19 waivers for both employees and customers.
Legal observers and analysts see these waivers as a mixed bag, with their success depending on the way the waiver is written and the state businesses are being conducted in. Some states are passing legislation to make it easier to receive workers' comp if the virus can be traced to one's employment. Other states, along with the federal government, are looking to limit the liability of businesses that choose to lead the way in the reopening process.
The first question regarding the waivers is simply the question of whether they would be enforced by the courts. "You can't waive certain rights that an employee might have," said Michael Weber, who works for Littler Mendelson P.C., a labor law firm with offices around the world. Littler Mendelson is presently monitoring up to 400 COVID-related lawsuits.
Specifically, a waiver will never protect an employer against gross negligence. A waiver is also less likely to be enforced if it is written too broadly. Therefore, the language of the waiver is critical.
What's required will vary based on state law, but a waiver has the best chance of standing up in court if it expressly targets claims for injuries based on COVID-19 and further acknowledges that the business will comply with all guidelines issued by the Centers for Disease Control & Prevention (CDC).
If the waiver is directed at customers, then it's important the customer actually sign the document, rather than just posting a notice on the door. Not only does this formally engage the customer with the waiver, but it allows the business to write language specific to their particular line of work.
An example of a business that waivers appear to be working for is Method Hair Salon in Texas. Owner Sarah Statham has resumed business at 25 percent of capacity and requires customers to sign the waiver before receiving service. Furthermore, Statham's business follows CDC guidelines. Stylists remain 6 feet apart, wash their hands frequently, sterilize their equipment and use hand sanitizer.
"We've gotten a great response from your clients," Statham said. "They say 'I can see you guys are taking this very, very seriously.'"
What the response will be from customers is one of the keys to how companies decide to proceed with waivers. If it's done in a way that a company is looking to wash their hands (no pun intended) of liability, then the waiver will do long-term damage to the company brand.
If done in a way that presents the waiver as more of a social contract, one that essentially says "We're doing our best and we ask you not to sue us if something beyond our control goes wrong," then the relationship between the business and customer can be strengthened.