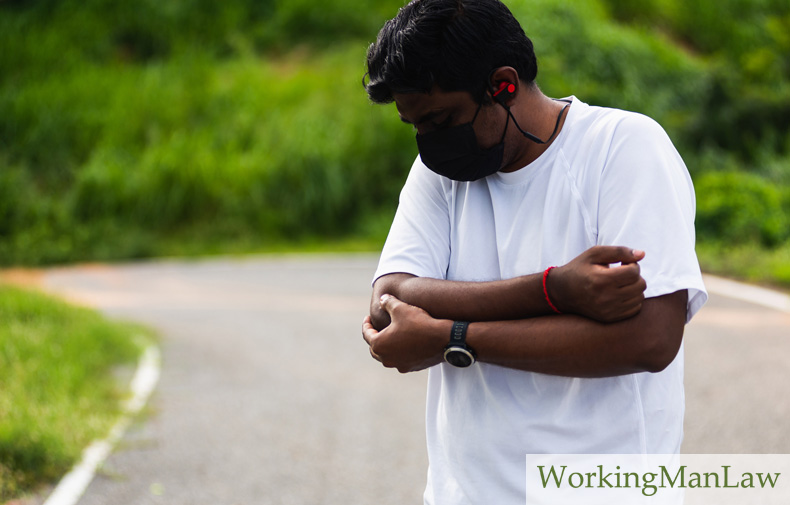 Arm and elbow injuries can be serious issues that affect all aspects of your life, including your home life, your ability to work and your overall health and well-being. Unfortunately, these injuries are common in the workplace, particularly in environments that require heavy lifting, use of heavy equipment or repetitive use of your arm and elbow.
Common types of arm and elbow injuries
People may not think of arm or elbow injuries as the most severe workplace injuries. Ultimately, though, they can seriously limit your ability to accomplish everyday tasks, especially those required for different types of work. For example, an elbow or arm injury could cause difficulty in lifting objects, caring for children, using machinery or typing and using a computer.
Elbow and arm injuries can range in severity. Some injuries build over time, while others, such as a broken arm, can cause you to lose your ability to work in an instant.
The most common types of occupational arm and elbow injuries are:
Bursitis. Bursitis occurs when small sacs of tissue called bursae become inflamed with repetitive use, causing pain in your elbow.
Dislocated elbow. When the 3 bones of your elbow become separated through heavy strain, it can cause extreme pain, and even damage to the surrounding muscles and nerves in your arm.
Rotator cuff injuries. When you perform a large amount of overhead or heavy lifting at work, it can lead to stress to the rotator cuff in your shoulder, which could ultimately cause worsening pain in your arm.
Tendonitis. Tendons that run from your hands up to your arms can become irritated with repetitive use and strain.
Tennis elbow. Caused by repetitive motions to the wrist and arm, this condition can cause pain on the outside of your elbow, as well as in your forearm and wrist.
Torn bicep muscle. Often because of overuse of your bicep from heavy lifting or something falling on your arm, a torn bicep can cause your arm to swell, bruise and feel weak.
Are arm or elbow injuries covered under workers' compensation?
In Georgia, workers' compensation laws generally cover most arm and elbow injuries, though compensation depends on the scope of your injury and if you have documentation proving that you received the injury at work. Because of this, it's important to keep track of everything leading up to the accident and anything that happened afterward.
How much are arm and elbow workers' compensation cases worth?
Typically, compensation for an arm or elbow injury is calculated based on the severity of the injury and how it affects your ability to continue work. Compensation may also depend on how often you use your arm for work, the type of accident that caused the injury and whether or not the injury is permanent.
Can an arm or elbow injury affect your ability to work?
If you sustain a permanent injury, it could affect your ability to do work long-term, perhaps even requiring you to change careers. If your current job requires you to use your arms and elbows, such as if you do a lot of heavy lifting that requires continued strength in your arm, an injury could exclude you from working at your job or any similar lines of work.
You may need vocational rehabilitation to train for a different position, or your change in career might result in a pay decrease from your previous role. In cases like this, attorneys would likely account for this loss of earnings and how your ability to work has been affected by your injuries.
Steps to take after injuring your arm or elbow at work
If your arm or elbow was injured at work and you want to file a claim for workers' compensation, you must first take these steps:
Report the injury to your employer.
Visit a doctor immediately to determine the source of your injury.
Keep detailed records of your visits to the doctor, the injury itself and your ongoing healthcare.
Consult a workers' compensation attorney in order to get support in filing your claim.
Arm or elbow injuries should be taken seriously, as they could worsen with time without quick treatment and lead to permanent damage to your health, as well as your ability to work. If you've been hurt at work, it's important to act quickly in reporting the injury, seeking medical attention and documenting all aspects of your experience.
An experienced lawyer is a great resource to have while you are filing a workers' comp, as they can answer any questions you may have and help you through the confusing legal process.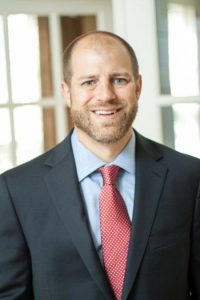 ABOUT THE AUTHOR: Ben Gerber
Georgia workers' compensation attorney Ben Gerber, the co-founder of Gerber & Holder Workers' Compensation Attorneys, exclusively represents injured workers in Atlanta, Athens and throughout the state. He uses his deep knowledge of employment law and extensive legal experience to help Georgia's injured workers get the maximum compensation they're owed under state laws.