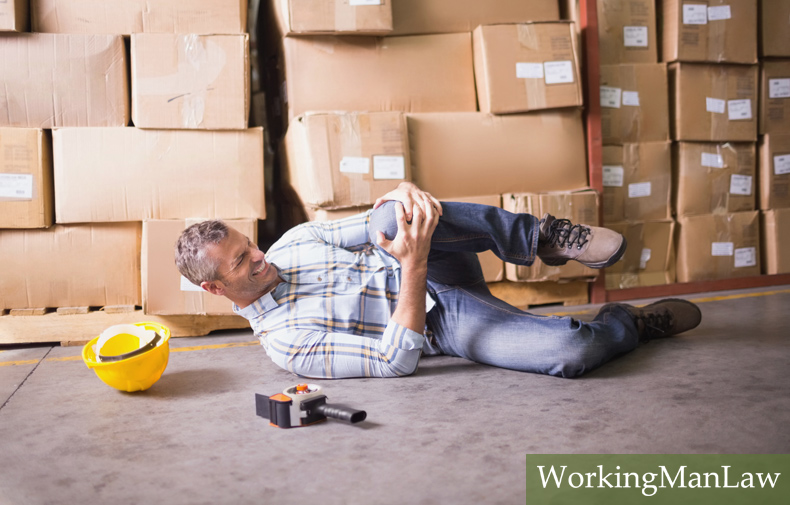 You've been injured at work and need to file a workers' comp claim. Perhaps you're concerned that your boss will contest the claim or maybe any extended legal process makes you nervous. You may be wondering what the odds of winning a workers' comp case really are.
If you're looking for an easy answer, we can reassure you that only 7 percent of workers' comp claims are denied and only 5 percent of the total cases even go to a trial. The vast majority are settled out of court.
But to truly "win" a workers' comp case or settlement, you need to get the full amount that's properly due you. That would be the full amount to cover the cost of medical care—both past and future that relates to the injury and the loss of income.
Whether that happens depends on how well you execute some block-and-tackle basics of the legal process.
The first thing to do is report your injury immediately and put it in writing (an email to your supervisor is fine). Tell them what your injury was and what caused it. If possible, get witness statements from your colleagues who will acknowledge the injury took place on the job.
Under no circumstances should you say anything that attempts to mitigate the seriousness of the injury. A comment like, "I felt something pop, but this has happened before and I'll be fine," might be intended as reassurance to a friendly manager or colleagues, but it can come back to bite you in the legal process.
We are not suggesting that you go into ambulance-chaser mode and overstate your injuries. We're simply counseling that you say as little as possible and let the treating doctor make the statements.
Secondly, get to the doctor right away. Any delay not only looks bad, it makes it harder to connect any medical problems to the workplace incident. Maybe you really do have a chronic bad back. That doesn't mean you can't collect workers' comp if you aggravated that condition on the job, but it does mean that a delay in treatment is going to make it tough for a doctor to connect this particular flareup to what happened on the job.
Next, do what your doctor advises for physical therapy. Failure to do so will compromise your ability to be compensated for missed time at work. When you report back to your employer, be honest. The best way to do this is to simply let the medical analysis speak for itself.
Your odds of getting the compensation you deserve go up drastically if you hire a good workers' comp attorney. There's a lot of nuance to any field of law and a skilled specialist can help you with everything from journaling your recovery to responding to employer requests for medical forms.
Above all, stay calm. The odds are in your favor to begin with and if you're following these steps, you'll likely get the settlement you deserve.