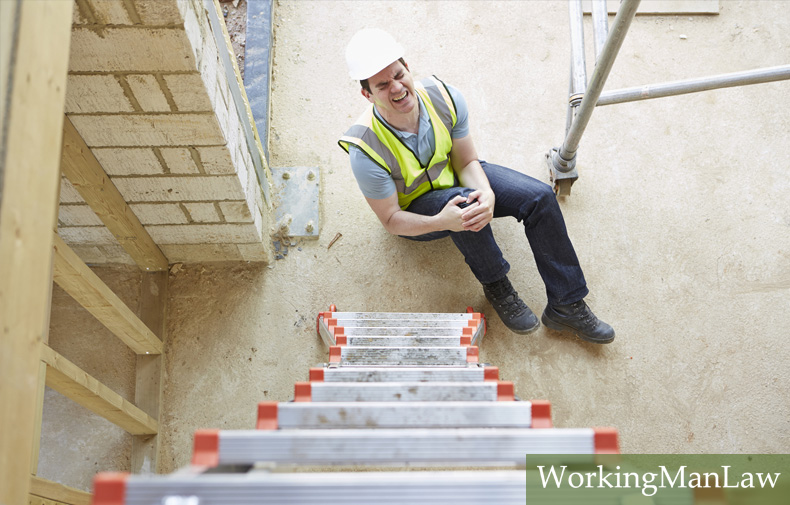 If you're injured while working, you undoubtedly want to do everything possible to get back on your feet and back to work. But unfortunately, you don't have all the time in the world to do so. Every state has its own rules and time limits for how long you have to file a workers' compensation claim.
Statute of limitations for Arizona workers' compensation
In Arizona, you have 1 year from the day you are injured to report your work-related injury. Failure to do so will mean you forfeit the right to be compensated by your job.
In such cases where a work-related injury or illness wasn't immediately evident, your 1-year statute of limitations starts when you become aware that an injury occurred.
As the worker, you have an obligation to report your injury as soon as possible after it happens. That being said, reporting the injury is only step 1 in the workers' compensation process.
Your next step is to consult an attorney who is experienced in workers' compensation law. You should do this as soon as possible to avoid missing any crucial deadlines that could keep you from receiving benefits.
Reporting your work-related injury
After being notified of your injury, your employer has 10 days to file an Employer's Report of Injury with the Industrial Commission of Arizona (ICA). You should know that neither your employer's Report of Injury nor does notifying your employer count as an actionable workers' comp claim.
Submitting a workers' comp claim in Arizona
In order to receive workers' comp benefits in Arizona, you must file your claim with the ICA directly. You can do this by filling out and submitting a Worker's and Physician's Report of Injury form.
This needs to be done within 1 year of the date of your injury; however, it's also possible to submit your claim within 1 year after you notice your injury. This is true in cases of occupational diseases and injuries which result in symptoms that aren't immediate. Additionally, this includes being diagnosed with conditions such as post-traumatic stress disorder (PTSD).
Timeline for Industrial Commission of Arizona claims
After receiving your written claim, the ICA has 21 days in which to accept or deny the claim. In the case of a denial, you will be given the opportunity to appeal the decision.
For the appeals process, you have to file a Request for Hearing with the ICA. By Arizona law, you have to appeal in writing to the ICA within 90 days of receiving notification of your denial. Failure to appeal within 90 days will likely keep you from being able to appeal the commission's denial in the future.
If you meet your appeals request deadline (in writing), the ICA will send you a notice of your hearing date as well as information identifying the administrative law judge who will be presiding over your case. On average, the time between being notified of your granted hearing and the date of your hearing is typically 3 months. While standard, this wait time can vary on a case-by-case basis.
At your hearing, you'll be able to argue your case and show why your denial should be overturned. You'll be given the opportunity to call witnesses (like your doctor or a coworker who saw your injury) and present any new evidence to support your case.
After your hearing, you'll wait for the administrative law judge's decision. Usually, it takes about 2 months for you to receive the judge's decision.
In the event your denial is upheld, you have the option to file another appeal within 30 days. A second appeal, however, requires you to file a petition for special action with the court system.
When to consult a workers' comp lawyer
If you're ever injured while on the job, it's imperative you hire an experienced workers' compensation attorney as soon as possible to help ensure you get the benefits you're entitled to.
Workers' compensation claims can be difficult to handle on your own. It's even more important to hire an attorney if your claim is initially denied or you were seriously injured. More than likely, if you try to argue your case alone at an appeal hearing, you'll lose the case.
Additionally, attorneys specializing in workers' compensation know exactly what they're doing, so they're typically able to handle your case—and get your compensation—quicker than you could on your own.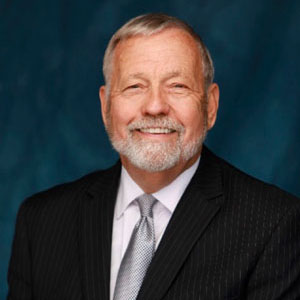 ABOUT THE AUTHOR: Robert E. Wisniewski
Mr. Wisniewski is a certified workers' compensation specialist by the Arizona Board of Legal Specialization. He has represented all types of injured workers in the Grand Canyon State for over 40 years, from landscapers to first responders (including families of the Granite Mountain Hotshots), professional athletes (AZ Cardinals, AZ Coyotes, etc.) as well as everyday workers. He provides quality representation throughout Arizona with offices in Phoenix, Kingman, Payson and Yuma.