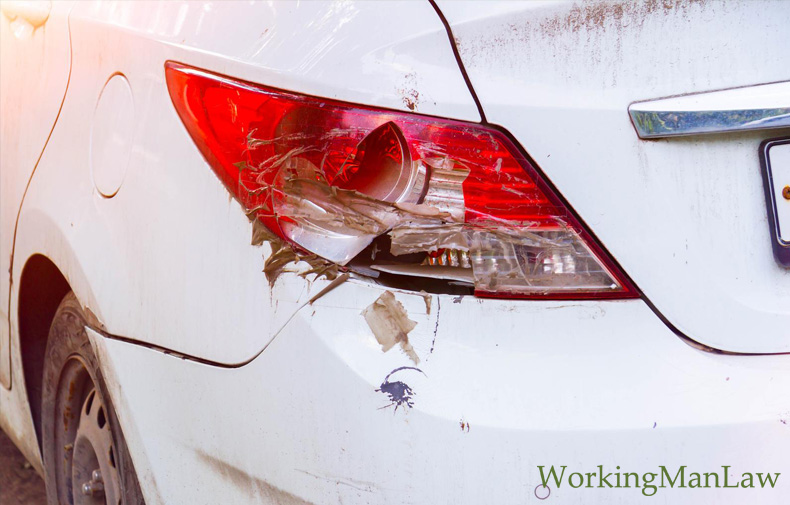 If you are like most people, you have undoubtedly let a friend or family member drive your car to run some errands or get around town. Although this may seem like just a simple favor, before you hand over your keys so quickly next time, you may want to consider the consequences of what happens if they get into an accident with your car.
Read below to find answers to the most common questions regarding when a friend driving your car is involved in a car accident.
Whose car insurance policy covers the damage?
If you have car insurance, and you cause an accident resulting in either property damage or personal injury to another driver, you can assume your insurance company will cover the cost of damages as stated in your policy. As long as a policy includes collision and liability coverage, injuries to others and damage to the car itself should be covered.
But if a friend crashes your car, does their policy cover damage and injuries, or does yours? The answer depends on the severity of the wreck. If the accident is minor, only resulting in minimal damage to your vehicle, then your policy will provide the coverage. The reason is because your insurance policy covers you, your vehicle, and anyone else who uses your car. (An exception is if someone uses your car without your consent.)
However, if your friend gets into an accident that causes serious bodily injury to others and property damage, your insurance policy will only be responsible for covering the property damage caused by your vehicle, not the injuries. The at-fault driver's policy is responsible for covering the cost of bodily injuries to themselves and any other passengers in the car.
What if my policy can't cover all the damages caused by my friend's wreck?
In some accident cases, the at-fault friend and the vehicle's policyholder can proportionally split the cost of the wreck. These claims are known as "pro-rata."
For instance, say your friend caused $20,000 in property damage while driving your car. Your policy only covers up to $15,000 in property damage, while your friend has $25,000 in coverage, for a total of $40,000 in available coverage. Since the limit of your policy falls short of the total cost of damages, then your insurance company would provide a proportional amount of the $20,000, and your friend's policy would cover the rest.
Generally, in a pro-rata case, your insurance company would initially pay the entire amount of damages, and then seek compensation from your friend's insurer later to recover their share.
Will my car insurance rates go up?
According to insurance companies, by allowing another person to drive your vehicle, you are taking responsibility for any damages that occur while they are driving. Because of this, even if you, the policyholder, did not cause an accident, but lent your car to a friend, then your insurance premium will reflect the incident just as if you had been the one driving.
Insurance companies determine your rates by calculating the likelihood of you filing a future claim. If that likelihood is high, your insurance premiums will be also. It doesn't matter that you weren't driving when the accident occurred. You will still be considered to be a "higher risk" for filing a claim, and your rates will go up.
Will a ticket affect my insurance policy if it was given to the driver?
Say your friend not only caused property damage by getting into a car accident with your car, but was also issued a traffic citation for driving recklessly or running a red light, which caused the wreck. In this case, your insurance policy will not be affected.
Traffic tickets go directly towards the driver's license of the at-fault driver, not the owner of the vehicle. The driver's policy rates may be affected by a ticket, but not yours.
What if my friend who got into a wreck with my car is uninsured?
If you lent your car to an uninsured friend who got into an accident, unfortunately you are solely responsible for the cost of damages and injuries. If your policy does not cover the full amount of damages, you—not your friend—will be responsible for paying the remaining medical bills and property damage out of your own pocket.
Think twice before lending out your car
There is bound to be times where a friend or relative will ask to borrow your car, and sometimes it is okay. But it is also wise to consider that saying yes is always a gamble. Giving a friend your keys does not mean you are off the hook if they get into an accident.
Understand the risks and weigh the consequences before lending out your car to a friend or family member.