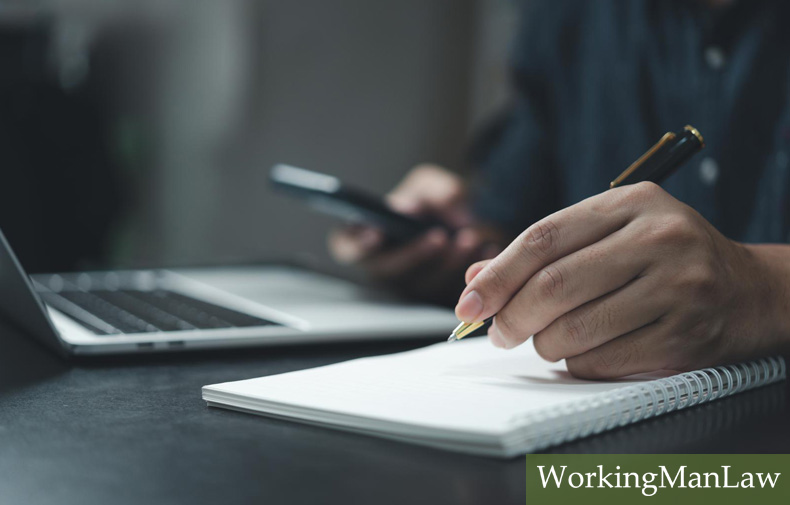 It is impossible to recover expenses from an injury-causing accident without filing a personal injury claim, and successfully proving your claim is hopeless without proper documentation that establishes who is at fault and the extent of damages.
In the event of an accident, experts suggest that you meticulously save the appropriate documentation regarding your case, provided that the injuries you sustained from the accident allow you to do so. If you are unable to document these things on your own, ask a loved one or eyewitness to for you.
Important documentation includes:
Pictures of Accident and Injuries
One critical step you can take in establishing fault in your claim is taking pictures. When cases lead to a "he said, she said" scenario, pictures are instrumental in determining what really happened and the total cost of damages.
Also, pictures are important in appraising the extent of injuries. By the time your case may play out in court—if it leads to that—you may have healed somewhat or recovered completely from the accident. This can make it more difficult to receive compensation for injuries that aren't immediately apparent.
For these reasons and more, take several pictures of the scene of the accident, property damage to all vehicles involved (in car accident claims), as well as any personal injuries you sustained. Include different angles, lighting, and both short- and long-distance shots.
Mail and E-mail Correspondence
Any correspondence you receive from an insurance company, health care professional, eyewitnesses, or anyone else in connection to the accident—including e-mail—should be saved and filed for later use.
Some of these conversations may seem unimportant, but you never know what can be used for or against your claim until they are evaluated by a personal injury attorney.
Injury-related Expenses
Be meticulous about saving all medical-related receipts and documents. This information is vital in adding up the total amount your claim is worth. Items to document include:
Prescriptions
Special equipment (crutches, canes, walkers, wheelchairs, etc.)
Special foods due to dietary restrictions
Co-payments
Therapy treatment and other recovery costs
Indirect costs, such as lost time at work
Even keep track of travel expenses for medical appointments regarding an accident-caused injury. It may seem trivial at first, but the fuel costs of driving around town to doctor's appointments add up quickly.
Keep a Journal
While pictures are great for capturing the initial physical damage and injury of an accident, journals are ideal for preserving an accurate account of the events leading up to, and following, the incident.
Keep a journal, beginning with a detailed description of the accident, and include a daily update on the extent of your pain and any conversations you had with doctors or insurance adjustors. No detail is too small. Be precise and intentional about writing things down, so the actual events don't get forgotten or warped by the passage of time.
Additional Advice
It can be all too easy to accept an initial settlement offer from an insurance adjustor to get a quick check. Adjustors oftentimes attempt to escape full compensation by pushing for an immediate resolution. Instead, don't be too eager to settle, and end up out of resources to pay for the treatment of residual pain from the accident.
If you are overwhelmed by the process, consider contacting an experienced personal injury attorney who can represent you and fight for reasonable compensation for your injuries. They can take care of negotiating a settlement, while you focus on getting back to full health.