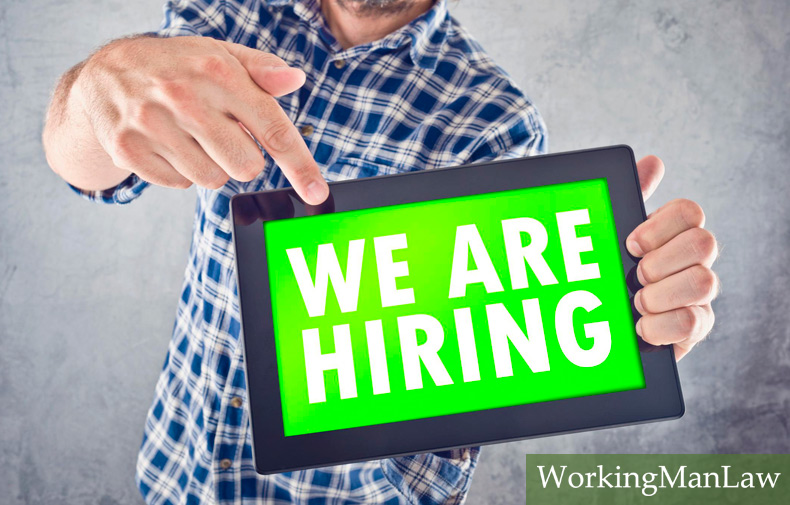 Hiring foreign workers—defined as anyone who is not a citizen of the United States, regardless of their current residence—is a hotly debated topic in today's political climate. If you're an employer, there are a few basic things you need to know before moving ahead with the hiring process.
Ignorance is not bliss
If anyone you hire is not legally authorized to work in the United States, claiming you were unaware won't cut it with the law. Employers are required to maintain documentation of compliance with the appropriate employment and immigration laws. Depending on what state and what industry you are in, running your new hire through the E-Verify database may also be necessary.
Is this is your only option?
Before hiring foreign workers, the U.S. Department of Labor will want to know that there are no U.S. citizens willing to do the job for the prevailing market wages. To gain approval for a foreign hire, you will need to demonstrate that you've exhausted all options domestically.
A green card makes things easy
A green card ensures that the worker, even though they may not be a U.S. citizen, can stay in this country permanently and work. Be aware though that this is generally reserved for the employee who has demonstrated exceptional qualifications in a hard-to-fill role. The most common examples are science, tech, the arts, education or athletics.
In most cases, employers will need to find some type of temporary work authorization. There are no fewer than six different types of visa programs authorizing the hire of foreign workers. There are even more official classifications.
Furthermore, unless you were fortunate enough to find the right job candidate with a green card, the burden of obtaining work authorization falls on the employer. You will be responsible for working with the Department of Labor to get your prospective hires approved. The information you need to get started can be found here.
Read more on Immigration Law & Employment Law.