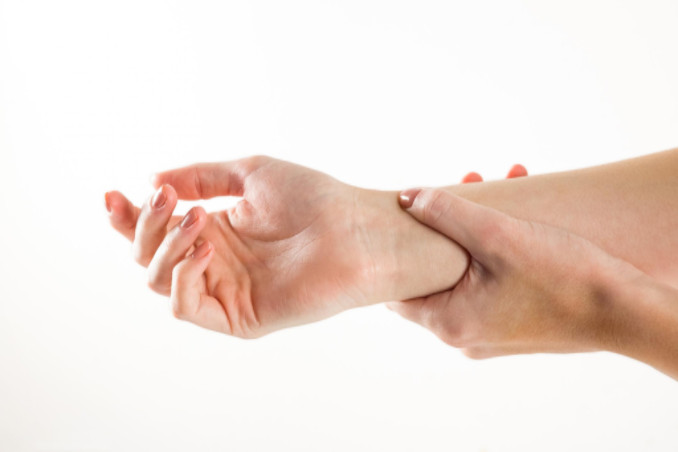 It's difficult to understand the true value of your hands until you're unable to use them.
Hands are one of the most vulnerable parts of the body because they are used so often. As a result, thousands of workplace hand injuries occur every year and, like many workers' compensation cases, can easily be prevented.
One-third of all workplace personal injuries involve hands. Construction workers face the highest possibility of hand accidents. Due to the nature of their work, their hands are at a very high risk of becoming injured. However, safety experts argue that workers in all industries are at risk for hand injuries.
MSDs & Carpal Tunnel
The most common type of hand injury is labeled MSD, which is a musculoskeletal disorder or injury. This is often caused by using tools that are gripped forcefully. These injuries can also occur when using a tool that excessively vibrates or from holding the wrist or hand in awkward positions for an extended period of time.
Some of the most common MSDs include tendonitis, hand-arm vibration syndrome and carpal tunnel.
The expense of a hand injury is steep. According to a study conducted from 2007-2008, hand and wrist injuries cost the United States approximately $740 million dollars annually. They are the single most expensive type of injury.
Tips to Prevent MSD & Hand Injuries at Work
Below are a variety of tips that can help you protect yourself from suffering the pain (both physical and financial) of a hand injury in the workplace.
Stay alert and watch your surroundings.
Avoid working too quickly. Working at a manageable pace will help lower your risk of an accident resulting in a serious injury.
Use a push stick to feed power tools such as shapers, circular saws and jointers.
Ensure that the power is off before working on any type of power tool.
Clearly design and color-code control panels to avoid hands being placed in the wrong spot.
Use magnetic poles to retrieve difficult to reach items rather than risk putting your hands in dangerous places.
Become comfortable and fully trained before using any new equipment.
If you've received an injury at work, it is in your best interest to contact a workers' compensation or personal injury attorney to help guide you through this difficult process.