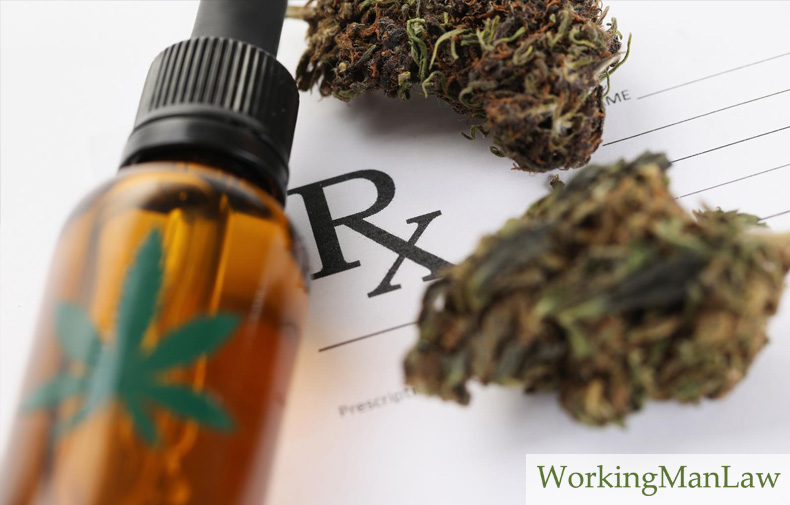 The laws in Colorado regarding medical marijuana are in flux with uncertainties and inconsistencies. That includes the questions concerning medical marijuana and workers' compensation.
Things we do know
Since 2014, recreational use of marijuana has been legal in Colorado for those at least 21 years old. A one-time purchase is limited to one ounce, and you can possess only two ounces.
Marijuana cannot be used in public places and anywhere on federal lands.
Because doctors are subject to federal regulation of controlled substances, they can recommend marijuana for medicinal purposes but not prescribe it.
Special rules apply for medical marijuana use.
Colorado residents can use medical marijuana if:
they are at least 18 years old or
they have their parent's consent and have a qualifying diagnosis from two doctors.
Two doctors must diagnose a debilitating condition qualifying for treatment.
Qualifying conditions include cancer, glaucoma, HIV, AIDS, severe pain, severe nausea, seizures, or other conditions approved by the state health agency.
Under the Colorado Medical Marijuana law, you must register and obtain a Medical Marijuana Card from the Colorado Department of Public Health and Environment.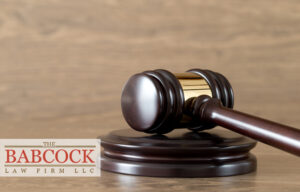 Even with a medical marijuana card, using marijuana at work is not permissible. Employers are entirely within their right to ban their workers from using medical marijuana while on the job or fire workers who come to the job while under the influence.
Federal and State Marijuana Laws
Federal laws take precedence over state laws. Workplaces must enforce federal laws.
Colorado's legalization of marijuana use does not relieve an employer or employee from complying with conflicting federal laws.
Impact of marijuana use on workers' compensation benefits.
Most employers will require you to get a drug test if you are injured on the job. If you test positive for marijuana, any monetary workers' compensation benefit will be reduced by 50%. Non-monetary benefits like medical treatments will not be reduced.
Although marijuana use is legal in Colorado, you can be fired if you test positive. This is problematic because a positive test does not necessarily prove that you were using on the job, impaired at work, or used marijuana shortly before the test.
Marijuana can show in your blood for weeks after using it or without any impairment from prior use.
For Colorado workers' compensation purposes, if a drug test shows the presence of marijuana in an employee's system, it is assumed that any injury at work resulted from impairment because of the marijuana.
Your monetary benefits, for example, restoration of lost wages, will be reduced accordingly.
In some cases, an injured employee might find medical marijuana helpful and even recommended by their doctor. However, medical marijuana treatment is not accepted as qualified for non-monetary workers' compensation benefits.
Necessary legal advice
Any claim for workers' compensation benefits requires the services of an experienced work injury lawyer. The law is replete with uncertainties when marijuana is involved, either because of a positive test or recommended treatment after an injury.
A workers' compensation insurer, or an employer, will usually try to deny or minimize a claim. If marijuana is involved, they will seek to use the marijuana issue to their advantage.
An experienced workers' compensation attorney is well-versed in dealing with obstructive employers or insurance companies.
The Babcock Law Firm has represented workers hurt on the job in Denver, Boulder, and across the state for more than 20 years. Mack Babcock knows the ins and outs of how insurance companies work. He represented them for several years before founding his law firm. That experience enables him to anticipate and confront tactics commonly employed by an employer's insurer.
If you have been hurt on the job, talk to an attorney as soon as possible. People often make mistakes early in the process. Qualified legal advice is essential for a successful and optimum claim.