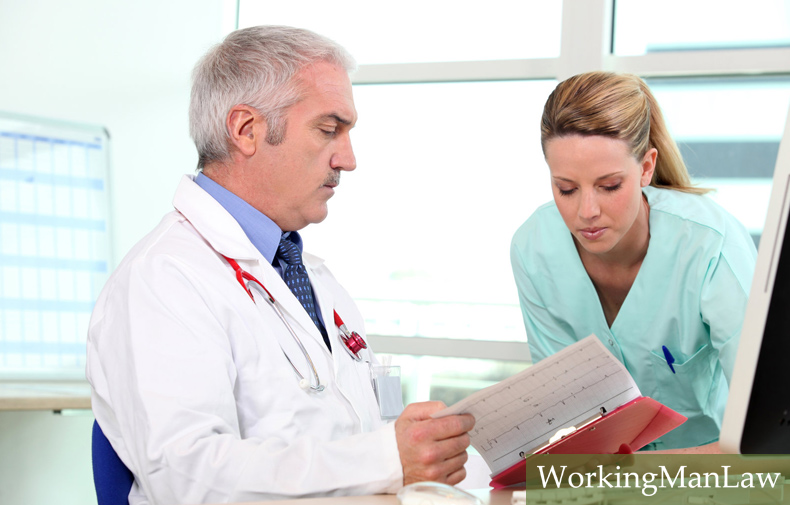 The coronavirus pandemic and the subsequent quarantine have had a dramatic impact on all facets of life in the United States and around the world. The workers' compensation system is no different. Here's a brief primer on the primary COVID-19 workers' comp issues that the industry needs to work through.
Volume of cases and provider capacity
With more businesses shut down and employees either working remotely or furloughed, it's expected that the number of cases would decrease. After all, you can't get hurt at the office if you aren't…well, at the office.
But the flip side to that is that the offices for doctors and dentists have not been immune to the shutdown. There might be fewer overall claims, but there's fewer providers to treat those that do get injured at work.
Even the medical offices that are open have to take reduced patient loads. Office hours are reduced and a greater amount of time is required between patient visits in order to disinfect the entire office.
Getting to appointments
A pandemic is not the time most people want to be requesting an Uber or a Lyft in order to get to the doctor's office. Yet that's precisely the way many people normally do get to their medical appointments. It's a particular necessity if your injury would impact your driving ability.
No one is going to insist that someone ignore their health concerns during a pandemic and get into an Uber. The result is that appointments that are officially mandatory are more likely to be missed.
Shortage of medical supplies
The problem of medical supply chains is significant and will likely reverberate even after the current pandemic is passed. The chains that supply the United States often have second and third-tier aspects of their chains in countries that were also shut down due to COVID-19.
In the long-term, companies are likely to re-evaluate supply chain flow. In the short-term though, the problems can result in shortages of key supplies ranging from ventilators to something as simple as gauze and bandages.
The net result of the above 3 issues is that it may take longer for employees to get the necessary care, meaning a longer period of time on workers' comp—and a greater drain on the system.
But there is a silver lining amidst the cloud of challenges. Telemedicine is something that's been on the rise, but it's effectiveness was often debated by workers' comp experts. Would a video conference session count as a legitimate doctor's appointment by an injured worker?
The current crisis has made a debated issue a temporary necessity and supporters of telemedicine are optimistic that it will lead to greater acceptance of this practice in the future—by doctors, patients and by the industry itself.