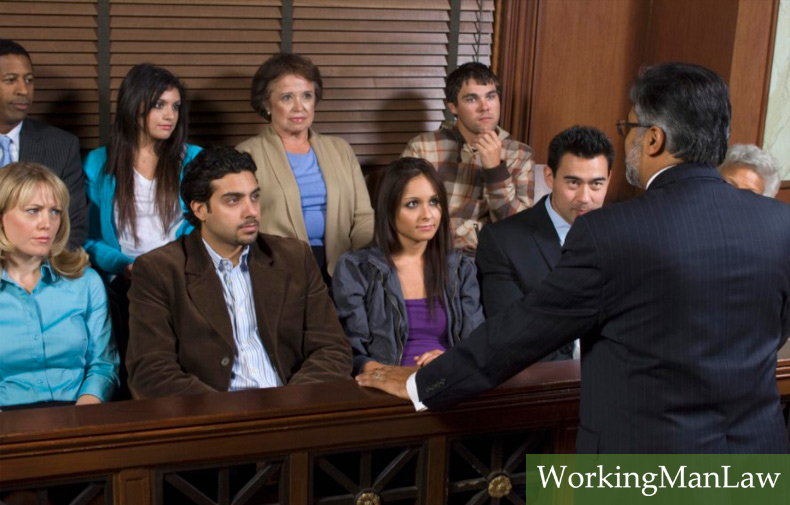 The vast majority of car accident insurance claims reach a settlement before a lawsuit is filed. Sometimes a lawsuit is filed, but it's settled and never makes it to trial.
However, there are times when an agreement isn't met between the two parties and a trial is inevitable.
If you're involved in a car accident lawsuit that heads to trial, you should know the following before going to court:
In certain cases, a jury may decide the case (a "jury trial") as opposed to the judge (a "bench trial"). The jury generally consists of 12 individuals, but can be a lower number.
Opening statements are when each party's attorney speaks to the judge or jury and lays out their side of the case. These usually last 15 to 20 minutes and the plaintiff's attorney usually goes first.
The plaintiff's attorney must present evidence first since they have the "burden of proof." During this time, they may call the plaintiff forward to explain what happened. This is also the time when they may call other witnesses or even the plaintiff's doctor forward as well.
The defendant will then present their evidence once the plaintiff "rests" their case. The defendant's attorney will follow the same format as the plaintiff's attorney.
Closing arguments are when the attorney from each side speaks with the judge or jury to sum up and plead for their case.
Jury deliberation and decision will then follow. The jury proceeds to a room away from the courtroom, deliberates, and comes to a decision. Once they reach a verdict, they inform the judge that they're ready. The verdict is then read to the parties and made part of the official record of the court.
If you've been in a car accident, find more legal information on our blog.