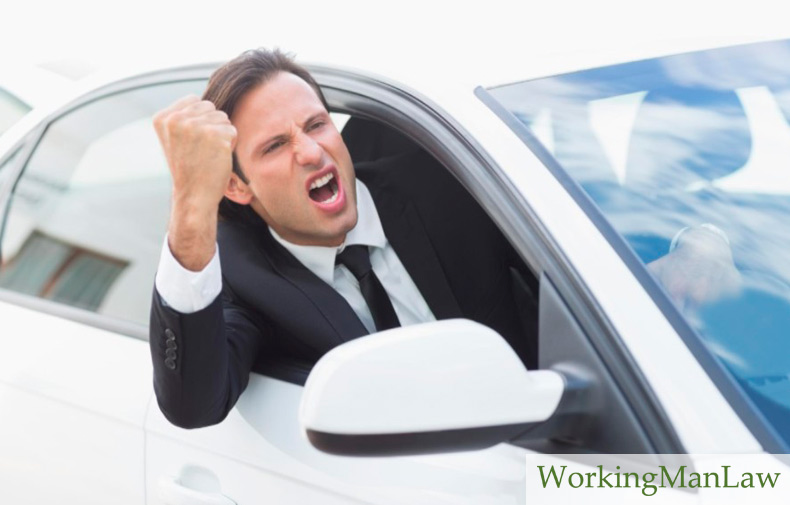 In the past seven years, there have been 218 murders and approximately 12,000 injuries due to road rage. Road rage is much different than just aggressive driving. Road rage is when a traffic incident turns into a much more serious, threatening and violent situation.
There are many characteristics of road rage which include honking, excessive yelling, tailgating out of anger, verbal attacks, dangerous maneuvers, and extreme violence. Road rage can occur when we let anger get the best of us. Anger is a natural feeling but when it gets out of control, sometimes we do things we would not do under normal conditions. This is not a good mix when you are behind the wheel and become this agitated and uncontrolled.
There are many situations that can cause a person to become this enraged. A lot depends on personality type, how much pressure a person is under, traffic conditions and extremely hot and discomforting conditions.
In the state of Colorado, one out of ten fatal car crashes in 2016 were due to road rage and extreme aggressive driving. This makes this state number two in the nation for these types of deaths. Florida ranks as the top state in road rage related deaths.
Below are several suggestions that one can adhere to to try and keep road rage under control.
Get enough sleep.
Plan ahead so that you are not running late to work or an appointment.
Don't use your car to blow off steam as if it is your therapist.
Turn down the music. Change from aggressive to calm music.
Breathe.
Don't take everything personal as if the other driver is "out to get you."
Practice kindness.
Analyze your driving by making sure you abide all rules.
Have you been in a car accident recently due to road rage or other causes? Read our blog to learn about what legal opportunities are available to you.