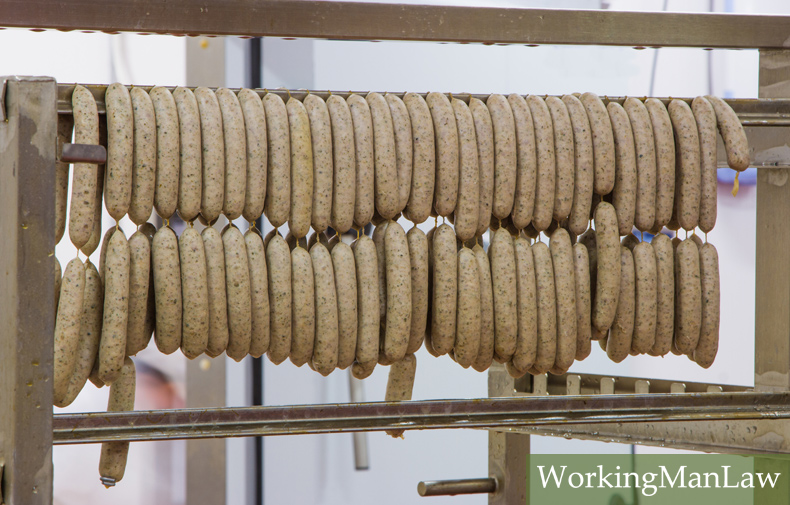 During the height of the coronavirus pandemic and the quarantine that followed, the supply of meat was a critical issue. How long would grocery stores be able to keep up with demand? Could supply chains handle the subtle attack of the virus? For the most part, the answer has been yes, but information is being unearthed to suggest that the supply chains survived at a cost.
Meatpacking workers are uniquely susceptible to coronavirus outbreaks. Its workers are on a production line side-by-side for extended periods of time. Major industry brands, from JBS to Tyson Foods to Smithfield's, briefly closed this spring after outbreaks. An executive order from President Trump re-opened the plants.
But there remain questions about how effective the meat industry was at implementing good worker safety practices. A lack of spacing between employees to inconsistent use of masks have led to increased coronavirus cases among meat industry workers, some believe.
Furthermore, collecting workers' compensation has proven difficult. The problem is that the burden of proof lies on the employee to establish they got sick while on the job.
While increasing numbers of states are adjusting their workers' comp laws  to shift that burden of proof to the employer in COVID-19 cases, not every state has made the change. Each state will have its own definition of which classification of employees would be eligible for the more lenient workers' comp rules.
Meanwhile, cases, claims and rejections are piling up:
In Minnesota, there were 930 workers' comp claims filed by JBS meatpacking employees related to COVID-19. To date, none have been accepted. A little over 200 remain under review.
In Iowa and South Dakota, Tyson's plants have suffered outbreaks. To date, there have been a few claims, although union officials say that's because Tyson has generally taken care of workers' lost wages and medical bills.
Utah has much smaller numbers, with 7 JBS employees filing claims as of the beginning of August. All have been denied.
There is no reason to think any of the above problems will go away. Americans are about to celebrate 2 major holidays, Thanksgiving and Christmas, that have meat consumption as a big element of the festivities. This is going to happen at a time when there may be increased numbers of COVID-19 cases due to the winter months.
The meat industry and the political system at all levels thus face a substantial challenge—the need to improve working conditions, maintain supply chains, adjust workers' comp laws to help employees and still ensure businesses can maintain a profit margin. Meeting these challenges in a safe and sustainable manner will define the future of the meatpacking industry.