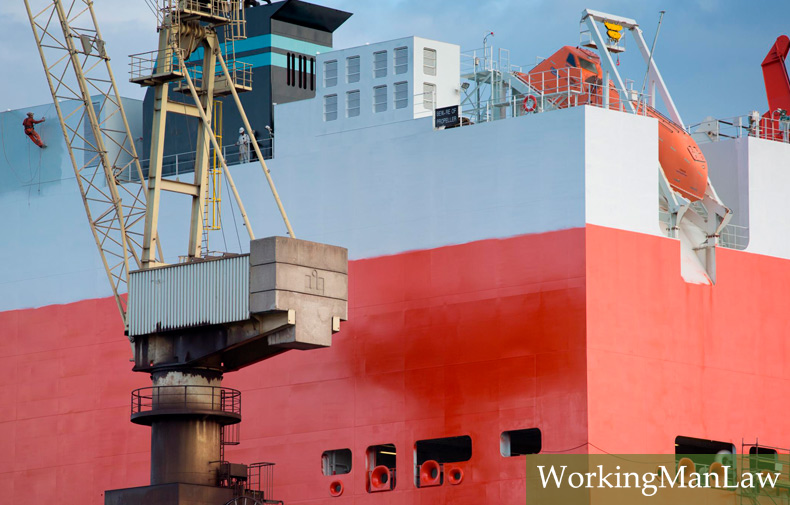 The ability of a Jones Act seaman to recover punitive damages against their employer took what appears to be a fatal blow at the United States Supreme Court in June 2019. In the case of Dutra Group v. Batterton, SCOTUS ruled 6-3 that punitive damages are not recoverable under the Jones Act.
To understand this ruling, let's take a step back and look at what a Jones Act seaman is. Maritime workers aren't eligible for standard workers' compensation benefits. The Jones Act was created as a remedy, allowing an injured worker to sue their employer for negligence.
In order to qualify as a seaman under the Jones Act, an employee must spend at least 30 percent of their work time on a vessel, and their duties must contribute to the functioning of the vessel and completion of the mission.
Christopher Batterton's status as a Jones Act seaman wasn't in question when he sued the Dutra Group for breaching its responsibility to provide a reliable seaworthy vessel. Batterton's hand was crushed when a hatch cover blew open. He charged that the reason for the accident was the lack of an exhaust mechanism, which thereby rendered the vessel unseaworthy.
The SCOTUS ruling didn't address the substance of the charges regarding unseaworthiness, but the procedural process. The majority opinion said the Jones Act doesn't provide a remedy for punitive damages.
The maritime industry had reason to be pleased, as insurance policies typically don't cover punitive damage payouts. The ruling was a departure from past understandings of the Jones Act as being favorable to seamen.
Maritime workers had enjoyed legal protections such as a lower bar of proof for employer negligence and it was generally understood they could obtain the same sorts of damages that land-based workers could.
After the Batterton ruling though, punitive damages are now off the table.