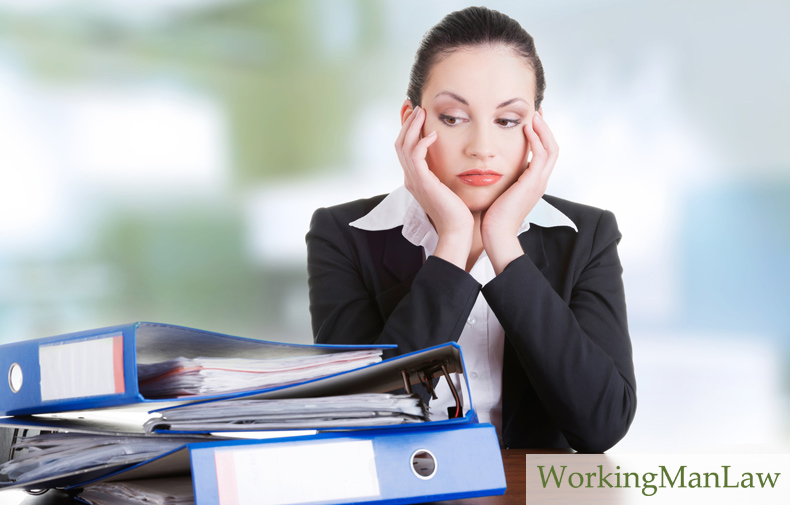 When it comes to workplace safety, an employer or manager needs to think about more than just preventing physical injuries. Mental health matters too—for the well-being of your people, the long-term success of your business and in some cases, even for the bottom line of your workers' comp insurance.
A list of common workplace stressors could be endless. What's stressful for one employee can be a healthy challenge to another. But there are some steps with universal benefits that all business owners can take.
Know the symptoms
The symptoms of workplace stress are physical, psychological and behavioral. If you run a small shop, it's possible you might notice an uptick in complaints over things like headaches and chest pains. If a pattern develops, it's a clear sign of stress.
Spotting non-physical symptoms might be easier for an observant boss. Do your people seem anxious and discouraged? Is there a sense of irritability with people walking on eggshells? Do you feel the pessimism coming at you every time there's a staff meeting? You'll certainly notice drops in productivity or a lack of creative thought from your employees.
Before rushing to a judgment about the people you hired, consider whether or not this might be stress and whether it's coming from the workplace.
Be transparent
We aren't saying you have to run through profit-loss statements with everyone on the team, nor is it suggested that everyone know what their colleagues earn salary-wise. But you know that theories about how well or how poorly the business is running are going to abound.
If people are worried about losing their jobs, that's naturally going to be a stressor. If people get wind of a major reorganization, that's going to cause stress.
So get out in front of these stressors and let your people know how things are going. Even if the business is on hard times, don't be afraid to talk about it. Remember, most people like to rally together for a common goal—it's a part of the human spirit. If there's an existential threat to everyone's livelihood, good people will come together.
Communicate expectations
Not understanding the boss' expectations is a major source of workplace stress. An annual performance review is not enough. By the time you get to that review, your employees should know what you're going to say because ideally, you will have spent the previous 52 weeks communicating exactly what you need from them.
Be realistic
It's great to communicate expectations, but setting an unreachable bar will undo those efforts. Employees who feel overwhelmed and that their jobs are impossible to do successfully burn out quickly. Small business owners have generally done every job in their companies at one point or another, so you've learned what's doable. Don't forget.