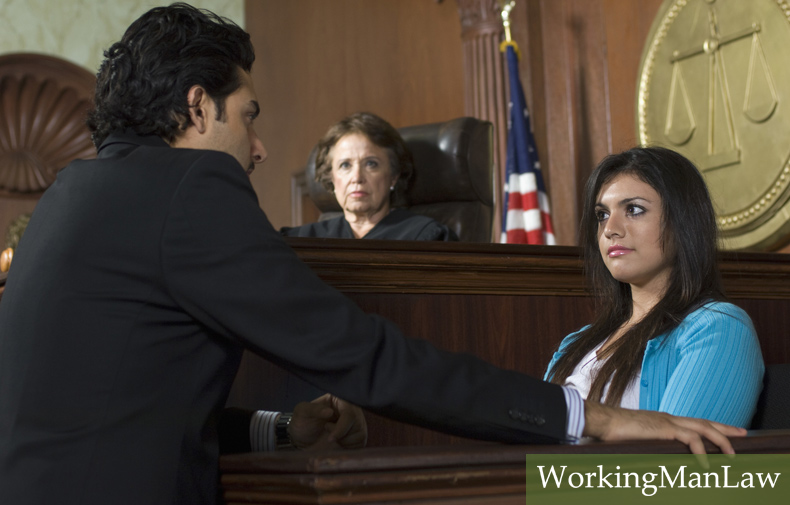 Vickie Rummage was a textile worker in South Carolina, working as a weaver. While at work, she stumbled backward. It would seem to be a textbook case of an injury that qualifies for workers' compensation.
But this was no textbook case.
An injury that occurred in 2012 finally finished its journey through the court system in early 2021. Rummage's appeal for workers' comp against her employer, BGF Industries, was denied.
Here's a timeline of the BGF Industries lawsuit:
In May 2012, while working the third shift at 3 a.m., Rummage fell backward into a hand truck behind her. She suffered lacerations and scrape marks. However, she declined to go to the hospital and had the wound sealed up with glue. Rummage finished her shift.
Rummage worked for a week, but began to complain of blurred vision and headaches. She was sent for a CT scan that showed normal results, although the case records show the treating physician suspected "some element of concussion." A follow-up appointment in June 2012 didn't reveal new information.
The headaches continued and Rummage went to a different doctor where she allowed that she had a history of migraine headaches. Rummage suffered from nausea, blurred vision, leg spasms and mood swings. The doctor noted her symptoms were consistent with what he described as a "closed-head injury."
In December 2012, a third doctor evaluated Rummage. Over the next 3 years, she was treated for mental impairments, physical therapy, neck pain and depression.
Over the course of legal discovery, it was found out that Rummage had received treatment for these conditions before her workplace injury. She was responsible for caring for a husband and adult son who both had health problems, along with 2 parents at the end of their lives. Rummage was working multiple jobs. The doctor's notes from this period indicated concern over how long her body and mind would be able to keep up.
This prior medical history is what would prove decisive to both the workers' comp commissioners, who initially denied her claim for benefits and later in the appeals court in South Carolina. The appeals court said, "The Claimant's injury was not the kind that should have caused the problems she was suffering from."
The sad story holds many lessons within. The first is the hard truth that the workers' compensation system was designed to focus on a very narrow window of justice dealing strictly with workplace injuries. It's possible Rummage was simply seeking help from the wrong source.
The second is that the chances of proving the injuries were related to the May 2012 fall were drastically reduced when Rummage didn't go to the hospital. Medical treatment and legal counsel were delayed. The end result was 9 years of court battles that ultimately went nowhere.