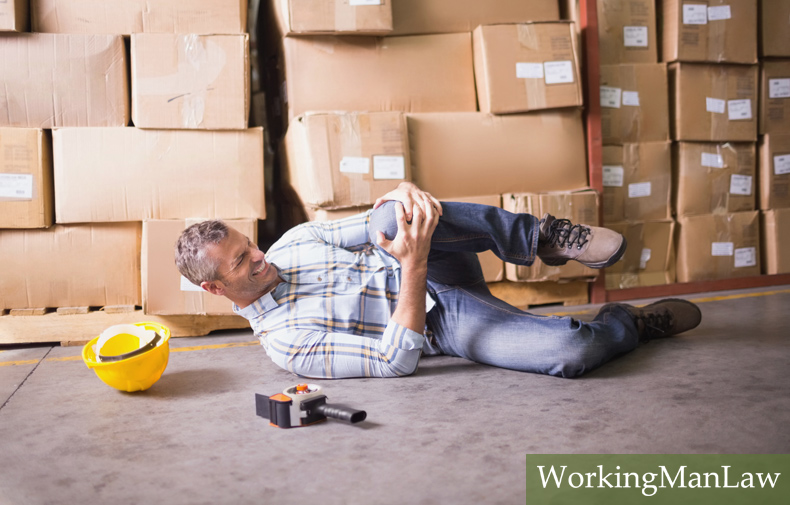 Workers' compensation insurance premiums can be a burdensome cost to small businesses. Especially in today's economy, companies are looking to streamline by boosting revenue and cutting back on extra expenses any way they can.
Unfortunately, this has led to a scaling down of safety programs in the workplace, which not only puts employees at higher risk, but often backfires in the long run, causing companies to shell out more money to pay for work-related injuries.
Read on to learn about how your insurance premium is calculated, the actual price tag of common work injuries, and why investing in safety in the workplace is one of the best ways you can cut back on injury-related costs.
Calculating the Cost of Workers' Comp Insurance
The exact cost of insurance premiums for employers varies state by state. However, the process for determining how high or low a premium will be for a particular business is consistent across the nation. Insurance companies consider these factors when calculating the cost of workers' comp coverage for a business:
The company's payroll
The frequency and severity of injuries
The risk classification of employees
The base rate
The company's claim history
Discounts given by the insurance company
Average Cost of Workplace Injuries
Of course, the final cost of a work-related injury varies greatly. Major factors like the severity, type, and location of injury all play a key role in determining how much an insurance company must pay out to cover medical expenses and other damages. This, in turn, affects how high a company's workers' comp premiums will be.
A particularly helpful tool employers can use to estimate the cost of an injury in the workplace is the "$afety Pays" worksheet provided by the U.S. Department of Labor's Occupational Safety & Health Administration. The worksheet allows you to select a type of injury from the drop down menu, enter your profit margin and the number of injuries.
For example, if you plug in a simple bone fracture as the injury, and use a company profit margin of 5%, the estimated total costs—direct and indirect—for this particular injury comes out to be $95, 291. At a 5% margin, the company will have to come up with $1,905,820 in sales to cover their bottom line.
Direct costs include doctor's bills and medication to recover from the injury, but indirect costs are where the real expense lies. In fact, indirect expenses can be up to 4 times higher than direct costs in some cases.
In the scenario above, indirect costs accounted for over half of the final bill: $49,914. These costs can include:
Covering lost wages for injured employee
Administrative time spent on insurance paperwork
Employee training and replacement
Damaged machinery, material, or property replacement
Increased insurance premiums
Lawsuit defense
Reducing the Cost of Injuries and Workers' Comp Insurance
Obviously, the primary reason workplace safety is important is to protect employees. But businesses also have financial motivation to place an emphasis on safety.
Studies have shown that for every $1 a company invests in safety, they can save $3 to $6 in injury costs. It may seem backwards, but the more you spend on improving safety, the greater your cost savings. Less injury claims will lead to lower insurance premiums and greater productivity.
If you have questions regarding your workers' compensation policy, contact your insurance provider. And if you are having trouble getting just compensation for a claim, talk to a workers' compensation attorney.