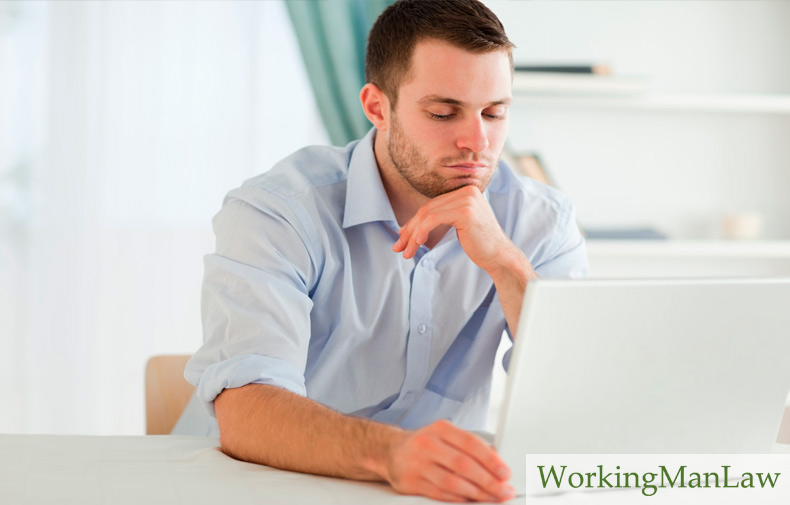 Allowing employees the option to work from home, at least a few days a week, is a rapidly growing trend. The employee loves the flexibility it provides, especially as it pertains to childcare. Working from home saves both gas money and stress, both of which can be expended in spades on a commute to the office.
For their part, employers see remote work is a key tool in recruiting and retention. But with any benefit, there are going to be some legal hurdles and a big one is this—what about workers' comp for telecommuters?
You may work from home, but your employer is still legally responsible for your well-being during business hours. The home office is considered a "secondary location" for the business, in the same way that you would still be covered for workers' comp if you worked 2 days a week at an off-site location.
This doesn't mean that the hours from 9-to-5 can be a personal free-for-all with the employer on the legal hook if any injuries happen. If you go to pick up your kids at school and get into a car accident, that won't be considered "on the job." If you decide to meet up with a couple of friends for mid-morning coffee that's not "on the job" (unless there is a legitimate business, authorized by the employer being discussed).
But let's say you're making lunch and burn yourself on a stove. Or you go to the kitchen for a cup of coffee and trip and fall along the way. These circumstances are likely to be covered by workers' comp.
A case in Pennsylvania established what became known as "the personal comfort doctrine." Courts have found that activities like the ones described are a part of the normal workday, as employees attend to their personal comfort. Activities like making lunch, getting a drink or using the restroom would also happen if the employee were in the office and be covered by workers' comp. The employee retains that protection in their home office.
This invites difficult questions for employers. How can they ensure the stairs are free of children's toys and safe to go up and down? How does the boss know that the remote employee is using an ergonomically sound chair that won't cause back problems? Can the office really be assured that the computer is set up at an angle that won't cause long-term wrist and vision problems?
With at least half of the workforce now spending at least 1 day a week in a home office, these are questions that employers and insurers are going to want answered. It's recommended that employers develop a handbook of remote work procedures, including a definition of when working hours are and when lunch breaks can be taken. The employer may send someone out to inspect the home office for safety concerns or, at the very least, require that a photo be kept on file.
Remote employment isn't going anywhere. The question is what type of legal structures will formalize it and make issues like workman's comp eligibility easier to resolve.