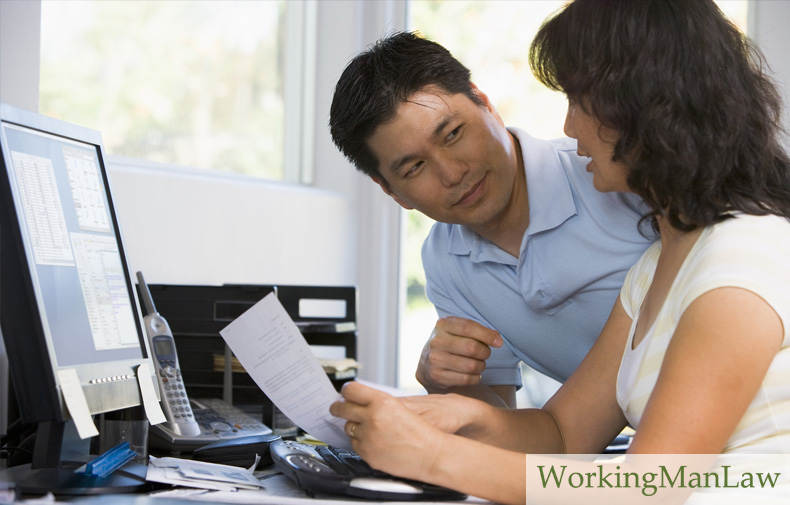 The last thing you need in your business is more paperwork. However, the auditor is coming to review your workers' compensation program and you need to be ready.
Here are some factors to be aware of and files to have at the ready in your workers' comp audit prep.
Understanding exposure
Your premium is based on the amount of exposure to injuries your employees face. This will have been determined by an estimate you made prior to the start of the policy period.
Upon expiration, the actual exposure will be determined by the audit. Your insurance carrier will send you a final statement that will include adjustments to your premium—either additional charges or credits—based on the final assessment of exposure.
So before the auditor arrives, review your original policy and understand what factors led to your initial calculations of risk exposure.
Knowing which records are needed
You will need detailed records covering everything from payroll to insurance. Taken collectively, all of these records will give the auditor a window into how your business runs on a daily basis.
Total number of employees
Individual earnings records
Overtime pay (must be documented separately)
Overview of each employee's job duties, including classification code
How much each employee works on a daily, weekly and annual basis
Record of cash payments for materials and to subcontractors
Federal tax reports covering the audit period
State unemployment reports
Certificates of insurance, including for all subcontractors and independent contractors
Detailed description of overall business operations
Managing the auditor relationship
The auditor's job tends to run on a very regimented schedule, meaning any delays cause them problems. While we don't want to think anyone's happiness is going to impact the result of an audit… well, we're all human. Keeping the auditor happy is in your best interest.
So when they arrive, be ready and organized. If you had a staff member organize the records, be at least conversant enough with the details to answer basic questions the auditor may have at the outset.
Having said all that, you don't have to be overanxious to share information. Stick to answering the questions you are asked—directly, but limited strictly to the scope of the question. Avoid asking questions yourself, at least for now. Right now, the auditor simply wants to do their job and keep on schedule. If the auditor needs to work on site, clear out a comfortable space for them to operate.
Finally, when the audit is done, review the work. You'll have to request the worksheets from the insurance company. If you believe the audit is incomplete, don't sign off on it.
Talking to an attorney
A lawyer skilled in workers' compensation issues can be a tremendous asset. They can review the auditor's worksheets and determine if there are grounds for challenging the findings. If you have questions or concerns, reach out to an experienced attorney in your area right away.