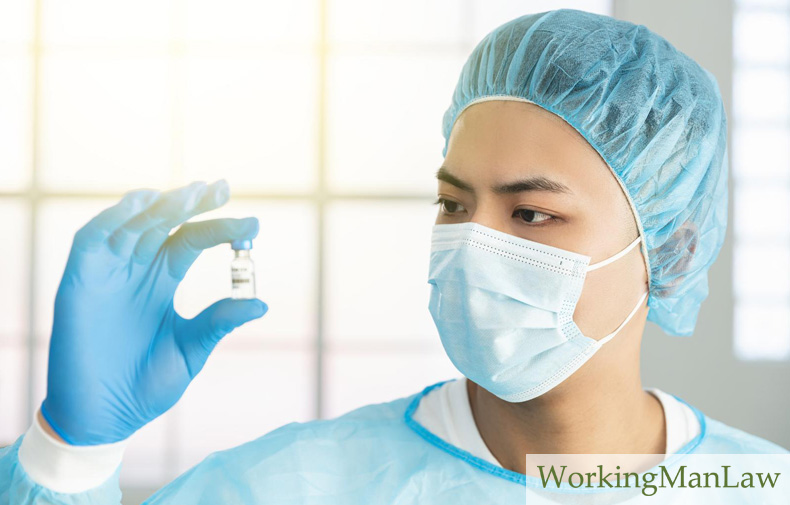 Anything related to COVID-19 has been among the most hotly debated topics in the U.S. and throughout the world for nearly 2 years. Ohio is dealing with a subset of that topic that can seem mundane, but has far-reaching implications. It's the relationship between vaccine mandates and workers' comp.
It's no secret that some employers are choosing to make COVID-19 vaccination mandatory as a condition of employment, or at least working on-site. It's even less of a secret that not all employees are necessarily on board with this way of immunizing oneself from the coronavirus. The extent of "vaccine injuries" is a subject of no small debate.
So what happens when an employee who might otherwise opt not to get vaccinated does so only in response to pressure from their employer, and then suffers side effects that can be reasonably traced to the vaccine? Are they eligible for workers' compensation?
Ohio House Bill 401 says "yes," with the proposed legislation eliminating any legal protection employers might have from workers' comp claims stemming from vaccine injuries. The employee may file for workers' comp so long as they were required to be vaccinated as a condition of employment and the claim is brought within 5 years of taking the vaccine.
The proposed law is getting attention for 2 reasons. The first is that the normal window to file a claim is 1 year; this law multiples that by fivefold.
The second is that businesses have been under pressure, at least in terms of public relations, from the government after the Occupational Safety & Health Administration (OSHA) has sought to mandate that all businesses with 100 employees or more have everyone vaccinated. In other words, are businesses facing increased liability for something they don't have a choice in?
Federal courts have temporarily halted OSHA's implementation of the vaccine mandates, something that would make the Ohio proposal easier to sort out from a legal perspective, if it becomes law. But it's something that may return—the halt to the mandate is only temporary and their ultimate legality may wind up in the U.S. Supreme Court.
Another factor to consider is what responsibility will employers face if they only "encourage" their employees to get vaccinated? California, a state which has strongly pushed vaccination measures, allows workers' comp claims for vaccine injuries even if there was no employer mandate in place. The only requirement is that the employer at least encouraged vaccination.
Jeff Adelson, a California-based attorney, confirmed as much when he said: "Even if the employer does not mandate the vaccine but encourages it, and the worker suffers a vaccine-related injury, that too could also be considered a compensable injury in certain states, such as California."
As if all of this weren't enough to keep an employer awake at night, there's also the flip side—what happens if there is no mandate or encouragement and workers contract COVID-19? Some states—Illinois for example—create a rebuttable presumption in favor of the employee if they file a workers' comp claim saying they became sick because of the job.
Each employer will have to work their way through the thorny issue of vaccine mandates and workers' comp based on the unique laws of their own state and the stances of their own workforce. As usual, there appears to be no easy, one-size-fits-all solution.