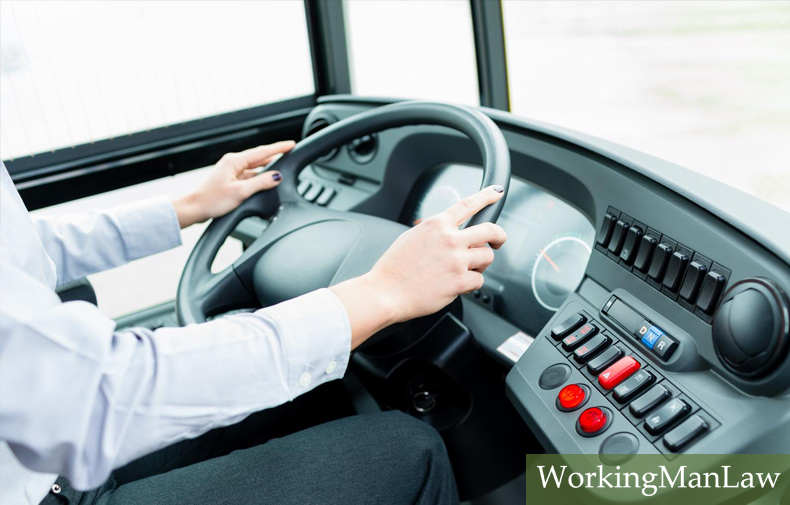 How fast things can change. In March 2021, Tommy Lau, a New York City bus driver was a hero for helping save an elderly couple from a physical attack. In July, he's unable to work and falling behind on his rent. The shortcomings of workers' compensation law is targeted as the reason for Lau's current distress.
The injury
On March 23, an older Asian couple was walking along with shopping bags in their arms. Lau, on his lunch break, saw 26-year-old Dominic Lawson come up behind the couple and try to steal their groceries.
Lau, along with others, intervened. He was punched, spit on and subjected to a racial slur by the assailant. Lawson was captured and faces charges for hate crime assault, aggravated assault and harassment.
But Lau was injured. "I'm 140 pounds…5-foot-6," Lau said. "When a guy who is six feet tall and 200 pounds punches you, you go down."
More than going down, Lau has had difficulty recovering from the punch. The 63-year-old man has suffered fainting spells, which has made it impractical for him to continue working as an MTA driver.
What's more, his application for workers' compensation has been denied. Lau hasn't gotten a paycheck since the incident.
The dispute
"Injuries not related to job duties, sustained when not working, as is clearly the case here, are not covered," said MTA spokesman Tim Minton. The MTA further added that Lau could use his vacation and sick time as a way of receiving compensation while he recovers.
The MTA union isn't buying any of it. "It's disgusting," said union VP JP Patafio of the suggestion that Lau use his vacation time to recover. "What kind of message does that send…if someone's being beaten up, turn away? He (Lau) stepped in, he did the right thing…and now they don't want to pay him. They find the worst loopholes."
The MTA disputes the notion that they are finding loopholes. Rather, the transportation authority argues, they are hamstrung by New York state law, which strictly limits the conditions under which workers' compensation can be paid out. They advocate for citizens to lobby the state legislature on Lau's behalf.
Lau's denial is being appealed and employment attorney Felicia Ennis, not involved in the case, is hopeful that the appellate court will see things differently. "…we want to see our Good Samaritans rewarded in New York and not condemned."
From a legal standpoint, this will not be an easy case to resolve. Lau's attorneys can try and make the case that the bus driver was only in position to see the mugging because he was in the middle of his workday, even if it was technically during lunch hour. The judge will have to decide if New York wants to set the precedent that non-work related lunch hour injuries are covered under workers' comp…knowing that future cases might not have as noble a protagonist as Lau is.
Whatever legal conundrums are faced though, the humanitarian side of this case is clear-cut, black-and-white. Lau is a hero and everyone wants some type of mechanism put in place to make sure he's taken care of.
"I didn't want to see justice not getting taken care of," the bus driver said. "You can't walk away when you see an injustice happening."