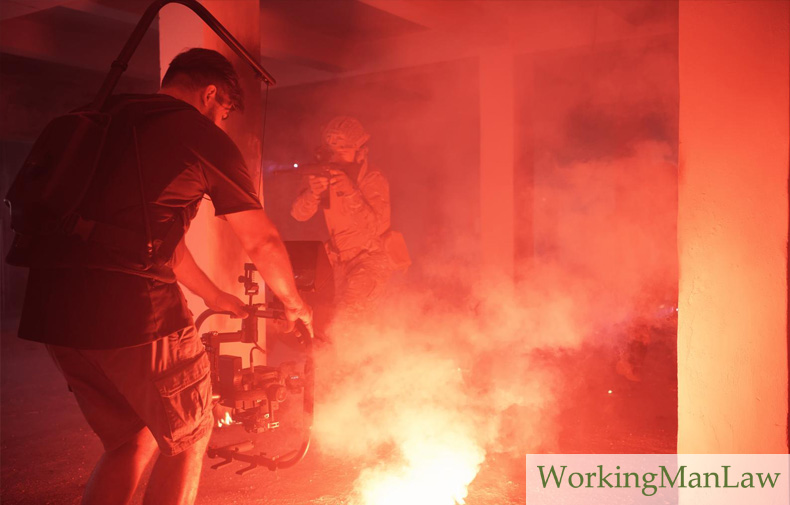 Post-traumatic stress disorder (PTSD) is a psychological disorder that often develops after experiencing or witnessing a traumatic event. While often associated with military service, anyone who experiences a traumatic event can suffer from PTSD—including in the workplace.
What is a traumatic event?
Any event that leads to a trauma can be considered a "traumatic event." Moreover, the term traumatic is subjective because what constitutes a trauma to 1 person may not to another.
Examples of traumatic events associated with PTSD can include:
Witnessing or being in a severe vehicle collision
Witnessing or being the victim of a crime
Furthermore, those experiencing PTSD don't have to be directly involved in a traumatic event. They could witness, be told about, read about or learn about the events from others.
Professions at a higher risk of PTSD
Here is a list of 7 professions that are at a higher risk of experiencing due to their job.
Emergency medical and ambulance personnel

Professionals who drive ambulances and EMS workers frequently deal with high stress situations in which they are forced to make life-and-death decisions. As a result, the profession has high PTSD rates—as high as 20 percent of workers. Thankfully, screening prior to employment for those predisposed to PTSD and access to mental health services has helped to bring this rate down over the years.
Firefighters

While the word fire is in their title, firefighters don't solely deal with fires. Typically, firefighters are the first to respond to vehicle accidents and natural disasters, on top of dealing with the unpredictable nature of fire. Understandably so, this means that firefighters deal with high stress situations on a nearly daily basis. From this, it's estimated that 20 percent of all firefighters experience PTSD.
First responders

First responders encompasses any worker who arrives on the scene of a disaster first. This includes medical and rescue workers (like firefighters, police and EMS workers) as well as volunteers. Additionally, a disaster can include natural disasters, like wildfires and hurricanes, or events like terrorist attacks and explosions. Rates of PTSD among first responders is between 15 and 30 percent.
Healthcare workers

PTSD rates are high among healthcare workers as well, especially those who work in the ICU, ER or with assault victims. The rates of PTSD among healthcare professionals has risen sharply during the COVID-19 pandemic.
Journalists & war correspondents

Those working as war correspondents are at a higher risk of developing PTSD. Due to the nature of their job, they are exposed to witnessing traumatic events as well as being at a risk of experiencing personal threats of injury, kidnapping or even death.

Moreover, they often don't have access to mental health resources that are covered by insurance. PTSD rates are around 30 percent for this job category.
Military

Most people associate PTSD with military service—and for good reason. Those working in the military are at the highest risk of suffering from PTSD. Not only are combat veterans put in situations where they could easily experience injury, be killed in action or witness unspeakable events, but there is also a number of soldiers who have reported sexual harassment and assault.
Police officers

Law enforcement officers (LEOs) can be exposed to a number of situations that can lead to PTSD. Around 10 percent report experiencing PTSD.
Indiana workers' compensation and PTSD
When it comes to Indiana workers' compensation covering mental health conditions like PTSD, things get a bit complicated. While work-related PTSD is covered, for the most part, the individual must have been at work and performing work duties when they experienced the trauma leading to PTSD symptoms. This can sometimes be hard to prove.
Moreover, in the kind of positions that have a higher rate of PTSD, it can be much harder to pinpoint the exact event that could have led to the PTSD symptoms since they might see so many potentially traumatic events each day.
Additionally, Indiana workers are only typically eligible for mental health coverage under workers' compensation if it can be connected to a physical injury and if their psychological well-being is a hindrance to their recovery.
If you're experiencing PTSD symptoms, know that you're not alone. Experts understand that PTSD can have lifelong implications if your mental health isn't cared for. For this reason, it's important that if you feel your PTSD is the result of an event at work, you contact a workers' compensation attorney near you who has experience dealing with PTSD cases.
Finderson Law LLC is composed of compassionate, skilled Fort Wayne attorneys specializing in legal disputes involving personal injury, auto accidents, workers' compensation, Social Security disability, and more. With more than 20 years of experience helping people resolve their legal matters, the attorneys at Finderson Law can be counted on to provide the highest quality representation and personal legal services regardless of the value of your claim.