When workers get hurt on the job, their physical injury often isn't the only thing they have to recover from.
There are also other factors that are often overlooked, namely the stress that comes from the injury and worrying about your recovery, medical bills and possibly a new health diagnosis.
Depending on how the injury occurred, there could be residual post-traumatic stress disorder (PTSD) surrounding the event, as well as anxiety and depression. All of these situations could lead to lasting issues that often don't have visible symptoms, which can lead to further complications.
Depending on the severity of their injury, they may be unable to continue the profession they're in.
Research on depression and work accidents
A 1998 study published in the Journal of Anxiety Disorders took a look at the "overlap between chronic pain and post-traumatic stress disorder (PTSD) symptoms in individuals who sustain accidental injury."
Similarly, a 2012 research study found that workers who are injured on the job have a 45 percent higher chance of developing depression than their coworkers who didn't experience an injury. This is likely due to injured workers having to deal with the emotions and pain they go through after sustaining an injury.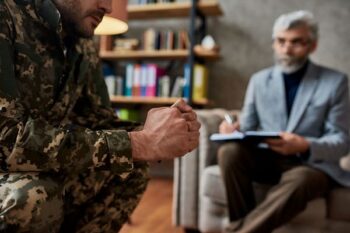 Can you receive compensation for job-related mental stress?
Workplace PTSD claims
While any occupation could cause a worker to experience a traumatic event and suffer PTSD, there are some occupations that increase the likelihood. These include EMTs, firefighters and police officers.
PTSD is defined as "a mental health condition caused by witnessing a severe or traumatic event."
If you experience a traumatic event on the job, it's important that you seek professional help as soon as possible. Delaying treatment for trauma can lead to anxiety, extended treatment times and could even put a workers' comp claim in jeopardy.
Some people experiencing PTSD will be unable to work due to severe mental and physical symptoms; however, others may be able to work. Regardless, those suffering from PTSD may be looking at years of medical treatment.
PTSD symptoms and signs
Although every case of PTSD is different, there are common symptoms that can be experienced, including:
Obsessive compulsive behavior (OCD)
It's important to remember with trauma and PTSD that there's no one-size-fits-all solution. Some people will experience depression and anxiety differently (and more severely) than others will. Moreover, in instances where an injured person may be in a career that discourages openly discussing mental health issues, they may be more inclined to hide their depression.
Furthermore, men are more likely to hide their emotions after trauma. They may turn to coping mechanisms (anger, drugs and alcohol) before seeking treatment for depression. Comparatively, women could bury their sadness, self-isolate and have their symptoms manifest as guilt.
Additionally, PTSD can also lead to physical symptoms as well, including:
PTSD and workers' compensation
In Arizona, PTSD can be used as a reason for a standalone workers' comp claim or it can be combined with a physical injury. There are many instances where workers who are severely injured will recover from their physical wounds quickly but be left with lingering PTSD symptoms.
Sometimes, there are instances where a worker simply witnesses a tragedy and is left with PTSD. Both of these instances are grounds for a workers' comp claim.
That said, Arizona only allows for mental health treatment coverage in certain conditions. According to ARS 23-1043.01, the only cases of PTSD and other mental health conditions that are covered by workers' comp must come out of an event that is deemed "unusual, extraordinary and unexpected." Moreover, the event must be the overwhelming cause of the injured worker's mental illness.
Given that these conditions can be difficult to prove, it can often be challenging to get workers' comp benefits for work-related mental stress injuries without an experienced workers' compensation attorney on your side. Likewise, you'll also want to seek treatment from a licensed mental health professional who is willing to go on record that you need compensation.
Workers' compensation claims are already difficult to navigate as they can get very complex. When you add in mental health conditions that can be hard to receive compensation for, it becomes increasingly more important for an injured worker to hire an experienced workers' compensation attorney.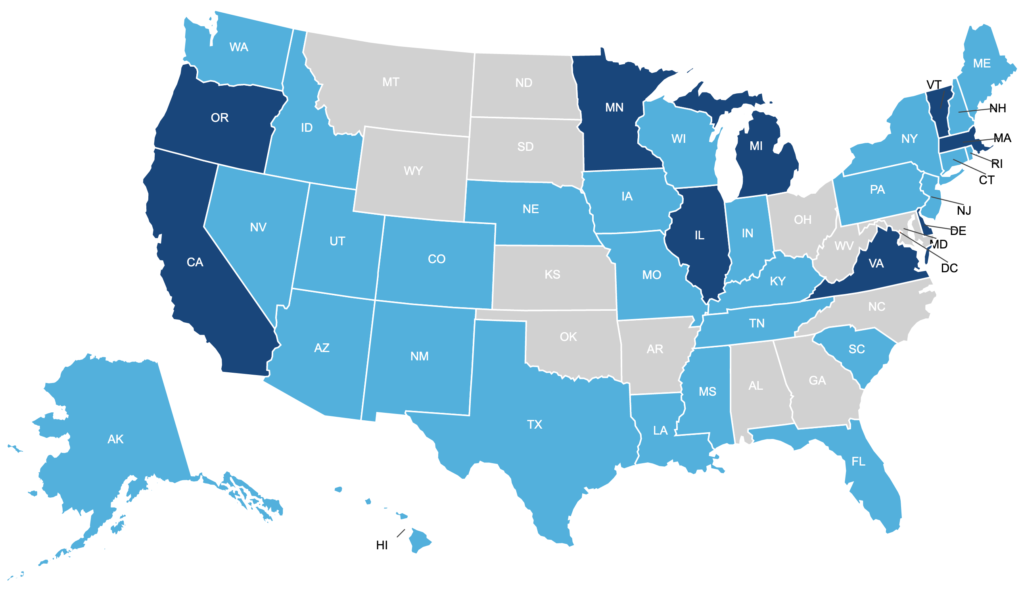 Workers often face an uphill battle when filing for their PTSD workers' compensation benefits, though first responders may find it easier to obtain benefits in certain states thanks to recent legislation.