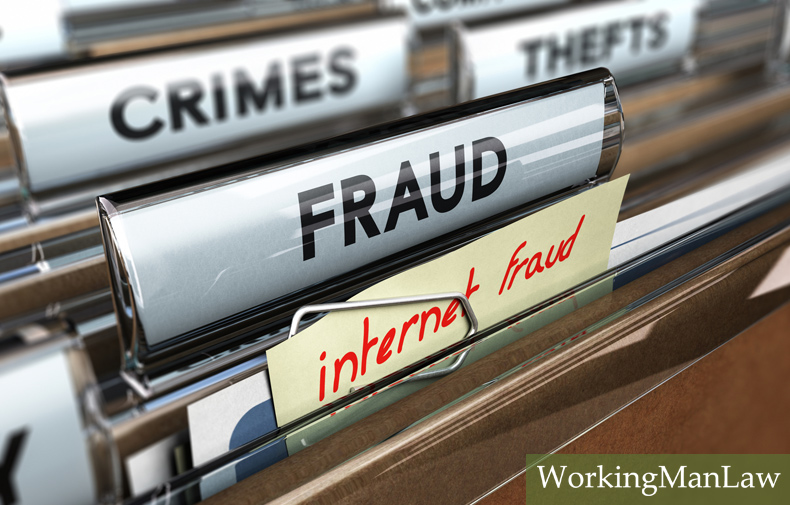 Janeide Chillis was a New Jersey postal worker in 2006. She filed a workers' comp claim in March of that year pertaining to injuries in a slip-and-fall accident. Chillis provided documentation from her doctor and began receiving benefits under the workers' compensation program. Fast-forward the clock to May 2020. Chillis pleaded guilty in federal court to workers' comp fraud. She faces the possibility of prison time, a hefty fine or both.
Examples of workers' comp fraud typically fall into 3 general categories
From the employer. This can happen when an employer misrepresents the dangers of a particular job (to get lower insurance rates) or misclassifies employees as independent contractors to avoid providing workers' comp coverage.
From the healthcare provider. Doctors are faced with the temptation to overstate the seriousness of an injury or to extend treatments longer than necessary, for the purpose of continuing to bill the workers' comp insurance carrier.
The third source, applicable in the Chillis case, is from the employee. An employee may either make up an injury, exaggerate an injury or file a claim on an injury that was not work-related.
In the case of Janeide Chillis, it appears that this is a case of exaggerating what began as a legitimate injury. In 2006, Chillis provided documentation from her medical provider that said she was temporarily disabled. No reason to doubt the veracity of that initial examination has since been reported.
The problem came several years later. By 2011, Chillis was traveling around the world. She took trips to Africa and France and did not report them as she continued to file her workers' comp claims with the U.S. Department of Labor. She was also earning extra income.
Chillis' initial injuries had led to coverage for home health services. That coverage ended in 2013, but the false reports filed with the Department of Labor kept the money flowing in from the workers' comp program.
By the time all was said and done, Janeide Chillis was reported to have fraudulently taken a haul worth over $650,000.
What's next for Chillis? Her sentencing will take place this coming September. Workers' comp fraud creates higher coverage costs for everyone else, so she could face up to 5 years in prison. A fine is also possible, with the law allowing for a penalty of anywhere from $250,000 to 2x the amount profited by fraud, whichever is greater. In Chillis' case, the high end of that range will be in the neighborhood of $1.3 million.
Workers' comp fraud is not the norm, but it's also far too commonplace. Studies have shown that 1-2 percent of workers' comp payments end up being fraudulent. The end result is higher costs on those who play by the rules and reduced trust between employers, employees and insurers regarding claims.