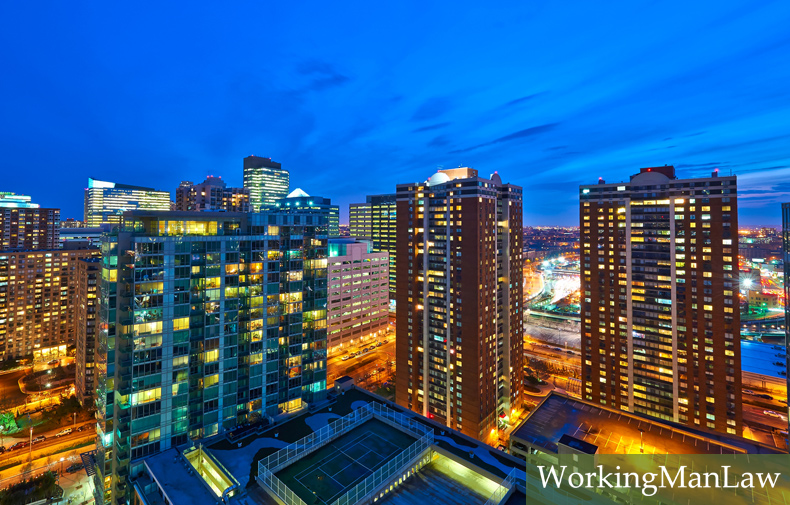 Ever since the coronavirus pandemic arrived in the United States in March 2020, there has been a focus on "essential" workers and the need to help them if they were to contract the virus while doing work that the rest of the populace depends on.
In mid-September, the state of New Jersey became the latest to alter its COVID-19 workers' comp laws in order to maximize protection for these workers. The legal doctrine of "rebuttable presumption" is the key to understanding workers' comp for COVID-19 cases.
Senate Bill 2380 (SB 2380), signed into law by Governor Phil Murphy and made retroactive to early March, makes the rebuttable presumption within workers' comp work in favor of the employee filing the claim. Now, when an employee files a claim saying that they got COVID-19 on the job, the presumption is that they did indeed get the virus on the job.
The "rebuttable" part means that the employer can still contest this claim, but now the burden of proof is on the company to establish that COVID-19 was not contracted during the course of the employee's work duties.
Under New Jersey's old law, the employee would have had to prove they got the virus at work. A shift in burden of proof is substantial in any legal circumstance, but especially so in this case. The very nature of a virus makes establishing where it was or was not contracted very difficult to prove. Therefore, whichever side gets the rebuttable presumption is an exceptionally strong position to win the claim.
New Jersey business groups fought the proposed change, although it's important to note that the purpose of the opposition was not to deny compensation to sick employees, but to get the money from the federal government. The CARES Act—known colloquially as "the first stimulus bill" provided funding to cover the expenses of essential workers who contracted the virus on the job. Business groups argue that money should be used, rather than increasing the workers' comp burdens on businesses that may be struggling to stay afloat.
Who qualifies?
Let's start with an important caveat on who doesn't qualify for the rebuttable presumption: any employee that works from home, even if that work is deemed essential. Otherwise, SB 2380 defines essential employee along the following general lines:
Those who work in healthcare, emergency transport and social services
Any work done in proximity to the public and is essential to the public welfare (i.e, a grocery store, a gas station, etc).
Any other employee the state or local government may choose to declare essential (this would be done via an executive order).
With the possibility of increased coronavirus cases in the winter months, combined with increasing numbers of people being out and about, the issue of protecting essential workers is going to be a part of the public discussion in the months ahead.