Getting hurt on the job is no picnic. When injuries or sickness arise, workers and their families are left wondering how they are going to pay their bills while they're recovering. During this recovery time, injured employees who are eligible for workers' compensation benefits can get payment for lost wages.
Additionally, there are 2 classifications of injuries employees can experience: temporary disabilities and permanent disabilities.
What are lost wages?
Lost wages are earnings that employees lose out on while they're recovering from an injury. This also includes wages they miss out on while they're receiving treatment for their injuries and the future wages they'll lose while recovering.
In addition to lost wages, injured workers can benefit from lost earning capacity and lost compensation. Lost earning capacity refers to a disabling injury leading an employee to experience a decrease in their ability to work. Likewise, lost compensation refers to the loss of other financial benefits other than wages.
What is a temporary disability?
If you were injured on the job but can still work in some capacity, or your injury only resulted in a temporary absence from work, then you might be eligible for 1 of 2 types of temporary disability benefit payouts).
Temporary partial disability (TPD)
An employee experiencing a temporary partial disability (TPD) is someone who is injured but their injury isn't severe enough to completely keep them from working. Workers with TPD receive these benefits to help recoup the wages they lose during their recovery period.
Temporary total disability (TTD)
For those who have suffered a temporary injury but are incapacitated enough to keep them out of work, the injury could be classified as a temporary total disability (TTD). Under this classification, the worker will be completely unable to perform their work duties until they have recovered, but the injured employee would be expected to return to work upon recovering.
Workers suffering from a TTD are eligible for lost wage replacement of up to two-thirds (66.66 percent) of their average monthly wage. For TTD workers who have dependents, they can receive $25 more in benefits each month.
Before an employee classified as TTD can begin collecting benefits, they will have to be out of work for 8 or more days. If the employee is out of work for a certain length of time, they can also get retroactive wage replacement for the first 7 days they missed at work as well.
Additionally, TTD benefits reach a maximum amount earned in Arizona, so anyone claiming benefits should speak with an experienced attorney to ensure they don't run into any confusion.
What is a permanent disability?
When a worker sustains an injury that is more severe than a temporary injury, the employee is considered to have a permanent disability. The payments that workers with a permanent disability will receive are based on how severe the injury is. Similar to temporary injuries, permanent injuries can be broken down into 2.
Permanent partial disability (PPD)
Workers suffering from a partial permanent disability (PPD) are permanently disabled; however, they are able to work in some capacity even with their injury.
Permanent total disability (PTD)
Those experiencing a permanent total disability (PTD) will not only have their disability permanently, but the disability will hinder the way that they are able to perform gainful employment.
Every workers' comp case is different. The benefits that one person will receive can be vastly different from another's. For this reason, it's recommended that you reach out to an experienced workers' compensation attorney right away.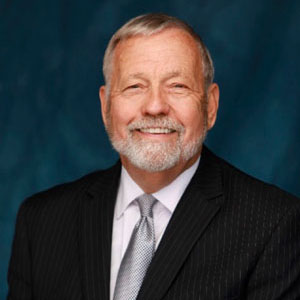 ABOUT THE AUTHOR: Robert E. Wisniewski
Mr. Wisniewski is a certified workers' compensation specialist by the Arizona Board of Legal Specialization. He has represented all types of injured workers in the Grand Canyon State for over 40 years, from landscapers to first responders (including families of the Granite Mountain Hotshots), professional athletes (AZ Cardinals, AZ Coyotes, etc.) as well as everyday workers. He provides quality representation throughout Arizona with offices in Phoenix, Kingman, Payson and Yuma.