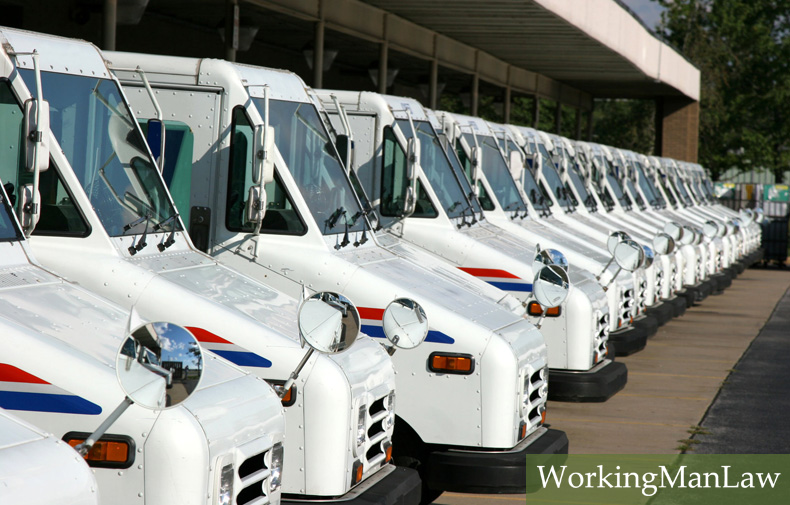 The U.S. employs more than 600,000 postal workers nationwide, with the Postal Service being one of the largest employers in several states. In Georgia, there are more than 15,000 postal employees. With such a vast number of workers, it's not surprising that injuries are also high for this demographic of federal employees.
The Department of Labor (DOL) reports that roughly half of all federal employee injuries and illnesses were attributed to postal workers in 2019, despite being only 20 percent of the federal workforce. In 2019 alone, approximately 37,000 postal workers' injuries and illnesses were processed through the DOL's workers' compensation office.
Common injuries include:
Repetitive stress injuries (RSIs)
Unfortunately, the Postal Service has a long history of questionable treatment of its injured employees. According to one report by ProPublica, more than 44,000 postal service employees have either been fired or pressured to quit their jobs after sustaining work-related injuries that left them unable to fulfill their normal work duties.
If I'm injured on the job, how can I file a claim for workers' compensation?
If you're a Georgia state employee, the 1st thing you should do after an injury is notify your supervisor. Ideally, you should submit a written report no later than 1 month after the date of your accident or illness. Any delays could render you ineligible for benefits.
Your employer will have you file a Form WC-14 with the Georgia State Board of Workers' Compensation. After filing this form, send 1 copy to your employer, 1 to the insurance carrier and retain another copy for your own files. After receiving the form, the insurance company will have 21 days in which to review your case and render a decision.
Be sure to keep track of your injuries (any improvement or worsening) and all doctor appointments and records. These can be crucial in your case for compensation.
What if I share responsibility for the accident that caused my injury?
Georgia is a no-fault state, so you don't have to prove you weren't at fault in order to receive workers' compensation benefits. As long as your injury occurred in the normal scope and course of your employment, you should be eligible for workers' compensation, including lost wages and medical expenses, under Georgia law.
What are some common challenges when filing for federal workers' compensation?
As with any federal institution, the wheels turn slower when it comes to workers' compensation for federal employees. There are usually multiple organizations and agencies involved, and this naturally slows down the process of receiving the benefits you deserve.
Workers' comp cases can be complicated and confusing. If something is filed incorrectly or past the deadline, your claim can be denied. That's 1 of the many reasons it's best to contact an experienced federal workers' compensation attorney to ensure that all procedures are followed and your rights are protected. Their knowledge of worker's comp laws will help you get the maximum compensation to which you're entitled.