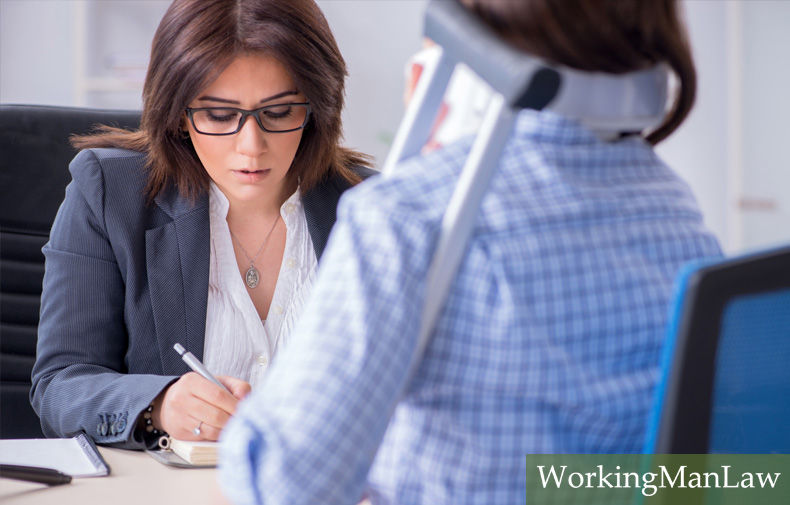 If you've been injured while on the job, it's important to talk to a licensed medical professional who can evaluate your injury and create a treatment plan.
An independent medical exam or IME refers to an exam performed by a 3rd-party medical professional who can examine the injury and provide an unbiased opinion because they have no affiliation with the company or claimant. Their medical opinion of a case can help dispel any disputes that might be hindering a claim.
For instance, if an insurance company argues that an injury isn't as bad as a worker claims, an unbiased medical opinion can resolve this dispute. It puts the worker, employer, insurance company, attorney and physician all on the same page.
How to prepare for an IME
1. Create a list of questions and answers
If you're confused about the exam process, don't be afraid to ask a question if there's something you don't understand. Remember that the physician's job is to evaluate your injury and determine how it may still be impacting your daily life, so be prepared to answer questions like:
How did the injury occur?
Do you have any old injuries?
What medications are you currently taking?
2. Arrive early
There may be forms to fill out before your appointment, so make sure to give yourself extra time and arrive well before the appointment is set to begin. This will also give you time to collect your thoughts and help you relax.
3. Remember that the exam is only a consultation
The examiner isn't your personal physician, so they're not there to treat your injury or alter your current course of treatment. They're only there to provide an unbiased opinion regarding your workplace injury.
4. Be honest and positive
If there's something you're not sure is relevant to your injury, share it anyway. Sometimes a small detail can make a big difference. Also, be sure to maintain a respectful and polite attitude. This can go a long way toward helping the appointment run smoothly.
5. Take notes
The information shared during your appointment should be written down. Also, make sure to keep any documents or receipts you might receive after the appointment.
6. Review a copy of the report with your attorney
The medical examiner will write a report with their conclusions, which will include medical opinions related to issues raised by the insurance company. If there's a factual error or misinformation about your medical history, be sure to address it with your attorney right away.
How will an IME affect my workers' compensation?
IME doctors are considered "experts" in their fields. When a workers' comp judge or hearing officer reads their reports, they'll place considerable value on their conclusion. If you need to dispute the IME doctor's opinion, your attorney will need to support their argument with medical records and expert witnesses. Disputing an IME report is tricky, and having an attorney protect your interests is essential for filing a successful claim.
If you or a loved one have suffered from a workplace injury, don't wait until it's too late to contact a Montana workers' comp injury lawyer. Their legal advice and expertise can help make a daunting process like filing a workers' comp much smoother and less stressful. The sooner you can file, the sooner you can get back on the road to recovery.