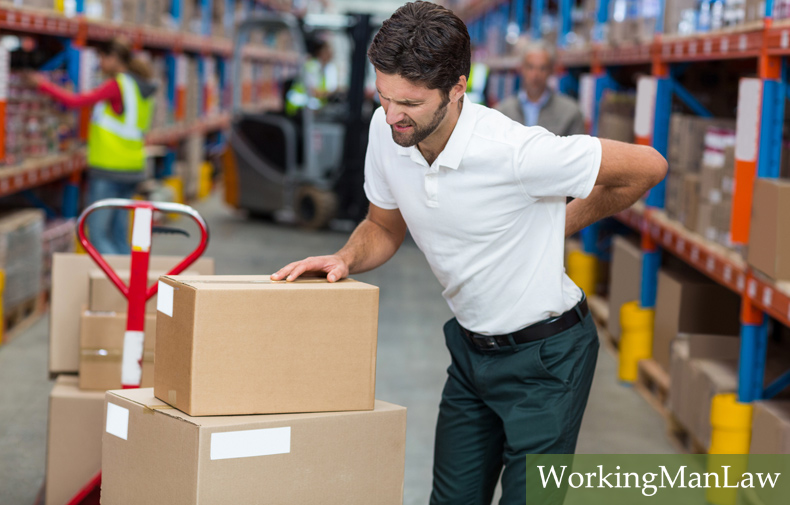 An injury that affects your ability to do your job is life-altering for an employee. It's also a significant blow to an employer, creating a big hole in their workforce. And if the injury happened on the job, it means getting the state involved through the workers' compensation process.
Here are some important things for both employee and employer to keep in mind when filing a workers' comp claim.
Reporting requirements
You can't wait forever to file a claim. Most states have time limits and the clock starts ticking from the point the injury occurred. If you're an employer and you are aware of the injury, get your employee the appropriate forms right away. If you're the employee, ask for them.
The employer needs to provide information about the employee's rights and the benefits that are available to them through the workers' comp program. Forms are required to notify the insurance carrier as well as the state workers' comp board.
Understanding eligibility
The basics of workers' comp law are simple—your injury has to have been on the job and it has to be a physical, tangible injury that can be documented. That means—theoretically—that a car accident on the commute is not covered. Psychological injuries are not covered. Long-term injuries are not covered.
But as theory collides with reality, states have adjusted their laws to address appropriate nuances. For example:
If an employee leaves the office to run an errand for their boss and gets into an accident, that's considered to be on work time and is therefore eligible.
If a long-term injury has an obvious connection to the job—a common example being carpal tunnel for a typist—then the burden of proof shifts to the insurance carrier to prove that the injury wasn't work-related.
More and more states are including mental health problems—such as Post-Traumatic Stress Disorder (PTSD)—for first responders in their workers' comp programs. It's not quite as common in an everyday office job, but if there were high-stress incidents—an armed robbery for example—it is possible to have workers' comp cover the treatment and any time away from work.
Every state handles the nuances a little differently, so make sure you have an attorney who understands what fits under the workers' comp umbrella.
If you're the employee, you may be required to visit a certain doctor within your employer's insurance plan. The doctor will confirm your eligibility. Going through this step makes it more likely you'll get your benefits and provides you with an important tool for a potential appeal if you're denied.
Employers, be sure that you supply your employees with accurate information. Failure to do so, or to misclassify the injuries, influence a medical diagnosis or appeal a claim without probable cause, can result in fines for your business.