It's an idea that had its roots in a tragedy. A construction worker was killed in an on-site building accident. The deceased had friends who had the technological skills to develop a platform that digitized safety programs for construction firms.
The development of that platform then led to a new concept which wraps safety technology and data into workers' comp policies. The new product is Foresight workers' compensation and it is slowly gaining momentum after an August 2020 launch.
When a company signs up for Foresight's workers' comp insurance, they get the safety data tools that will help them reduce their accidents. The product is aimed at companies that operate in higher-risk environments—like construction. These companies are accustomed to paying a lot for both their safety programs and their workers' comp. Foresight's goal is to improve safety and thereby allow their policyholders to recoup the benefits of lower premiums sooner, rather than later.
"Our risk management technology…consistently reduce(s) incident frequency by up to 57 percent," said Foresight's Chief Insurance Officer, Emilio Figueroa. "We're able to offer competitive rates…spanning the construction, manufacturing, light industrial and agricultural verticals."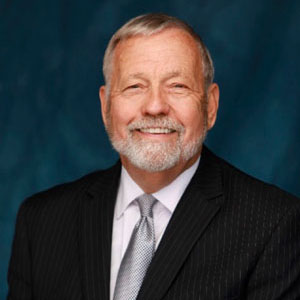 Injured at work? You may be entitled to benefits and settlements under Arizona workers' compensation law. Bob is a workers' compensation attorney and Certified Specialist providing timely and dedicated representation for severely injured workers across Arizona.
The technology advances don't stop with the safety data. A Foresight policyholder can also access streamlined processes for client support, compliance reporting and claims management. All of which serves to reduce the overall cost of doing business.
Foresight is off to a strong start. Their product is attractive to insurance brokers who serve clients in the hazardous industries—brokers can now include a real value-add in the product rather than simply quoting a high premium. The result is that Foresight is already covering $30 million worth of risk and projects that it will reach $50 million by the end of the year.
Any startup faces questions and challenges. The first would be how Foresight will respond to the inevitable claims that start to roll in. In this regard, the financial position seems strong, with its carriers rating A- (Excellent).
The next question is where to go next? Foresight has been established in states ranging from California to Texas, and a handful of their smaller neighbors. The company hopes to reach the eastern part of the United States and to expand its product offerings to include general liability insurance.
To that end, Foresight has raised over $20 million in venture capital. The firm has clearly found a marketplace need that was not being met—that of actual data to help improve safety, rather than just paying high premiums with no end in sight. So far, the efforts to develop that market niche have moved along nicely.