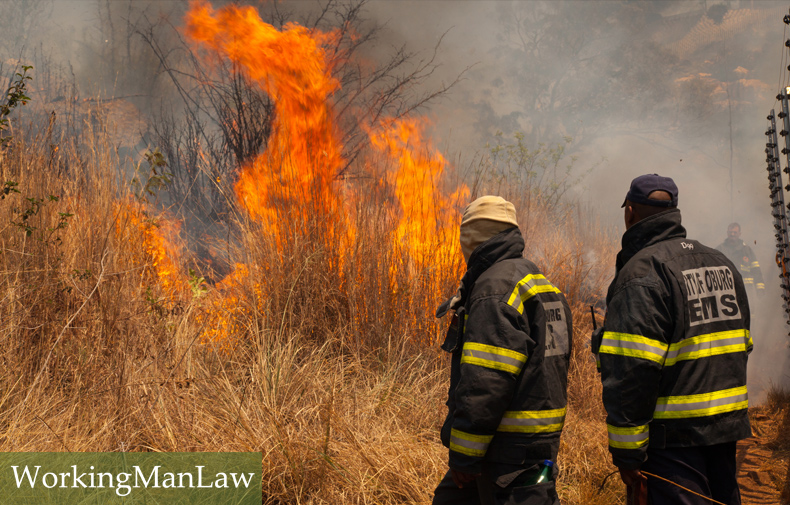 The push to get first responders PTSD coverage included in workers' compensation has already been growing throughout the country. Numerous states have passed legislation to make qualifying for workers' comp a little easier. With the outbreak of COVID-19 now joining other crises that first responders must deal with—as though school shootings, fires and workplace violence weren't enough—that push is only to get stronger. Ohio became the latest state to move forward on expanded workers' comp coverage for first responders who are diagnosed with PTSD.
House Bill 308 moved through the Ohio House. In its current form, HB308 will make it easier for first responders to get their benefits by not requiring that a mental health condition leads to a physical injury before workers' comp can be paid.
Technically, it was always possible for first responders to get claims on PTSD paid. But the nuances of the law made it very difficult. The legal issue surrounds the burden of proof. Anyone who gets workers' comp benefits—for any reason—has to prove that it was caused by their work. Post-traumatic stress disorder (PTSD) is very difficult to trace to a specific cause, at least in a way that's medically verifiable.
Furthermore, it was not uncommon for states to have further conditions that work against first responders. One example is a requirement that any injury—physical or mental—comes from an event that is "unexpected, unusual or extraordinary." It's difficult for a firefighter to argue that it was unexpected to see deaths at the scene of the fire or for a police officer to claim it was extraordinary to be at a shooting where children died.
Both examples are textbook cases of events that trigger PTSD, the type that can seriously inhibit one's ability to do a job. But the nature of the law meant it was virtually impossible to collect benefits.
First responders needed to change the burden of proof dynamic and the new legal term is "occupational presumption." That means if there's a professional diagnosis of PTSD, and a person works in a field where seeing tragedy is unavoidable, then it can be presumed that the job caused PTSD and the first responder can be covered under workers' comp.
The movement to cover first responders is welcome, but it's not without added costs. States are having to pay increased claims and the shift in the burden of proof has added to the legal expense of the state and private employers.
Finding a way to provide adequate coverage without breaking the workers' comp system is a challenge for state governments. That challenge will have to be faced with first responders as a part of the system, not excluded by carefully crafted legislative nuance.
Other Work-Related Injury Resources
Arizona PTSD Case Sets Precedent in Favor of Police, Firefighters & First Responders