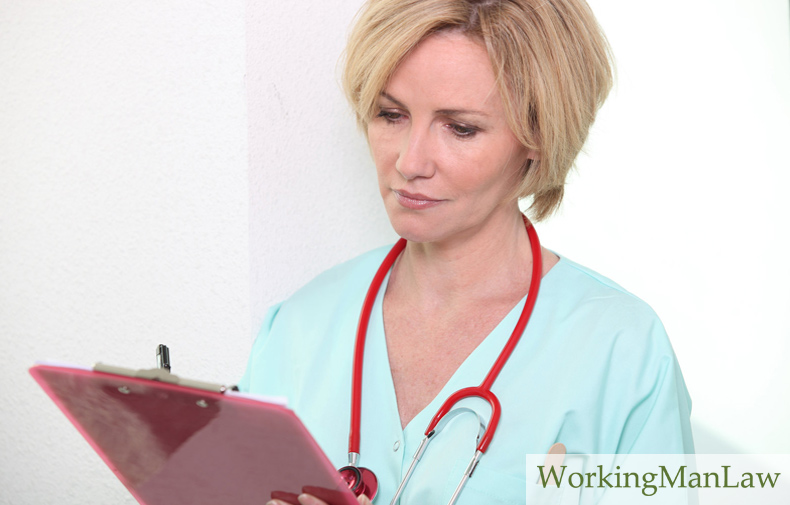 If you've been required to work during the COVID-19 pandemic when most of the country was under quarantine, should you get special consideration for workers' comp benefits if you catch the virus? For most people, the answer would seem to be obviously yes and states are moving in that direction. But the nuances of the law make workers' compensation for essential employees something that requires some thought and coordinated action to make happen.
In normal times, a contagious disease is not something that qualifies for coverage under workers' comp. That's why you can't get benefits if you miss a week due to the flu. These aren't normal times though, and states are looking for answers where current law seems inadequate for the circumstances.
There are 2 ways an employee can generally qualify for workers' compensation. The first is through an accident—that is, where a direct connection between a workplace incident and the injury or illness can be established. An obvious example would be someone falling from a ladder at the office.
In the current circumstance, that doesn't help COVID-19 patients very much. It would be very difficult to prove the precise incident that caused the transmission of the virus, much less that it took place at work.
A more likely means of redress for essential employees is through "occupational hazard." That is, whatever their injury or illness, it was something that would be naturally foreseen by the very nature of their employment. This is the second way an employee would typically qualify for workers' comp.
A good example of this in our current situation is healthcare workers. In the state of New York, there is a case law working in favor of medical employees. In 1949, a state appellate court ruled that doctors and nurses exposed to tuberculosis could claim workers' comp.
Advocates for healthcare workers can reasonably hope that the '49 precedent will apply to the coronavirus in our own day. But before anyone else gets too hopeful, it has to be noted that a 1966 ruling out this same appellate court denied workers' comp to a truck driver who contracted TB.
The state of Illinois tried a blanket approach of simply saying that any employee deemed essential and who tested positive for COVID-19 would qualify for workers' comp. That rule change was challenged in court and a judge issued a restraining order. The fact that employees could qualify for workers' comp even if they worked remotely may have made the Illinois rule too one-size-fits-all for the courts to swallow.
An approach more likely to sustain itself is one that was recently enacted in California. This rule change granted essential employees a "rebuttable presumption." If they test positive for the virus, it will be assumed that it came through work unless it can be proved otherwise.
The rule change gives employees the benefit of the doubt, while still allowing room for abuses of the system to be challenged.
Workers' compensation rules are set at the state level and every state will be different. Contact an attorney in your area if you have questions about your own eligibility for workers' comp.