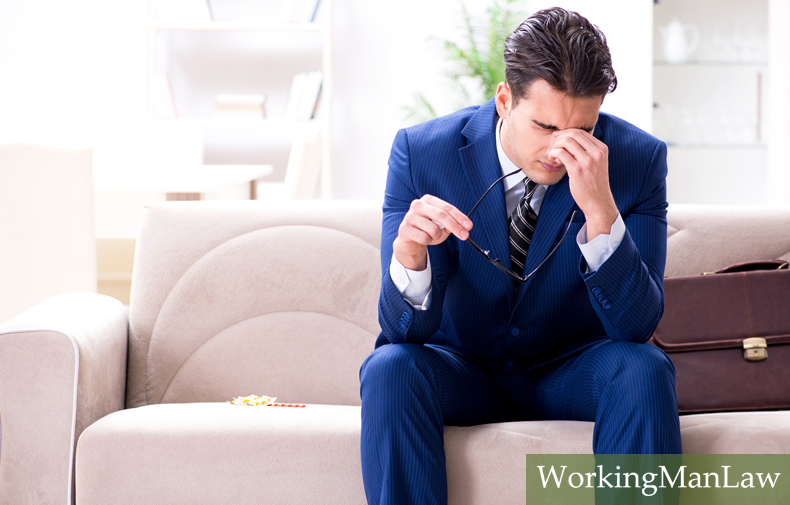 The relationship between COVID-19 and workers' comp claims has been a complicated one. On the one hand, there are fewer injuries in the office since there are fewer people in the office, due to remote work. On the other hand, those who do have to work on site are potentially at increased risk.
After 1 year of the pandemic, the data filtering in is suggesting that COVID-19 workers' comp claims are being rejected at high rates.
A study done by the National Council on Compensation Insurance reports that workers' comp payouts were nearly 8 percent lower in 2020 than the prior year. There is not yet a national data set available to determine how many of the claims filed have been COVID-related, but the broad initial returns do suggest that collecting workers' comp due to the coronavirus is not going to be easy.
It's an ironic result, because state legislatures across the country have been pushing legislation that will make it easier for certain employees—i.e. first responders—to collect workers' comp if they are sick with COVID-19.
At least 12 states have passed laws saying that the protected classes of employees are given a presumption of eligibility—that is, if they test positive for the coronavirus, it's assumed they contracted it at work. It would be up to the employer to prove otherwise if they sought to deny the claim. Presumption of eligibility legislation is in the works in several other states.
That shifting of the burden of proof is a big deal, particularly with a virus where pinpointing where someone was exposed can be a virtual impossibility. "Your client needs to establish that there was no other known source of exposure other than the workplace," said South Carolina workers' comp attorney Malcom Crosland.
Good luck establishing that. Even assuming a quarantine, an employee going into a workplace still has to stop at gas stations and commute. They may have family members who aren't quarantined as strictly. There are any number of possibilities where the virus might be contracted. Without the presumption of eligibility, the odds of winning your claim are long.
Furthermore, even if it can be established that the workplace was your only source of exposure to the coronavirus, the rules on eligibility are still murky. Illnesses are normally only covered if they are specific to the industry.
A common example is a firefighter being covered for lung problems. But you can't get workers' comp if you get the flu, even if you can prove the person in the cubicle next to you transmitted it. Whether a different approach will be taken to COVID-19 remains to be seen.
Thus, even with presumption of eligibility for first responders in some states, the insurance industry remains protected by the high legal burden for everyone else and the questionable eligibility—even for those who do meet that burden.