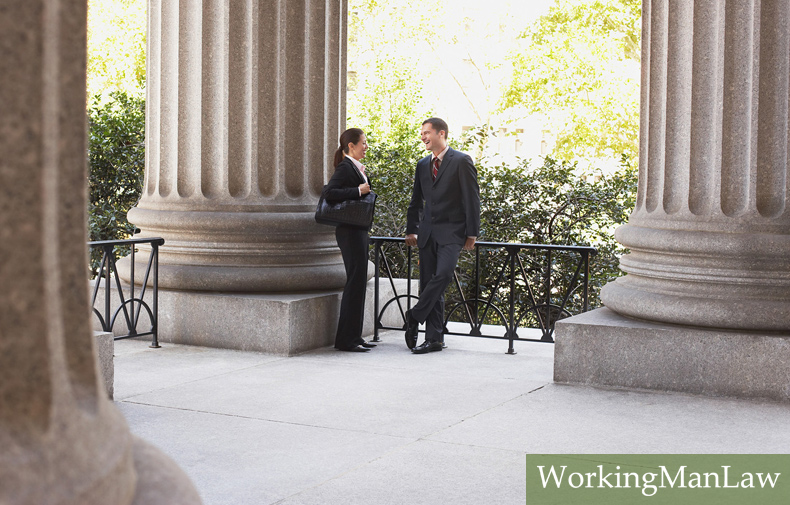 Connie Hay is an Alabama mother who lost her son to a tragic death that was directly traceable to his job. The death of 20-year-old Mason Spurlin has exposed problems with Alabama workers' compensation laws that Hay is now working to change.
Spurlin worked for J&M Tank Lines. The company, based in Talladega County, had a record of worker safety problems. The Occupational Health & Safety Administration (OSHA) had fined J&M for 5 violations relating to confined spaces that required a permit. The OSHA records further show the company working on a payment plan of at least $50,000 in penalties.
In September 2019, Spurlin was washing out a tanker. He lost consciousness and was taken to the hospital. "The doctors just kept telling me…he has inhaled something toxic that has completely scorched his lungs," Hay recalled. Spurlin died from asphyxiation and oxygen deprivation.
This would seem to be a textbook case of negligence, which would open the door for Hay to file a lawsuit seeking compensatory and punitive damages. But there's a problem.
Alabama law limits any damages only to what can be collected under workers' compensation. If the deceased has no dependents—as was the case with Spurlin, who was not married and had no children—that amount is capped at $7,500. Alabama's Supreme Court ruled 4 years ago that the law effectively grants immunity to companies for any damages more than this.
Thus, Hay is fighting for change. She and her attorney, Kendall Dunson, are flexible in their approach. Dunson says that if the state wants to keep civil immunity in place for employers, then they should increase the amount of damages that can be collected. Otherwise, the life value of Spurlin, who aspired to be a diesel mechanic, is effectively capped at $7,500.
If the state chooses to leave that amount in place, then, Dunson argues, make the employer subject to a civil lawsuit and all the uncertainties that a jury trial might present.
For her part, Hay emphasizes that she isn't seeking to create a litigious environment in Alabama by exposing companies to lawsuits for every injury that might happen on the job. "I am not saying if you break your arm, you can sue them, but if it is a federal OSHA regulation, you should be able to be held liable for it," she said.
In this case, the OSHA violations have a paper trail in the Department of Labor. Both Dunson and Hay have begun the process of reaching out to state lawmakers and started a petition to gather public support.