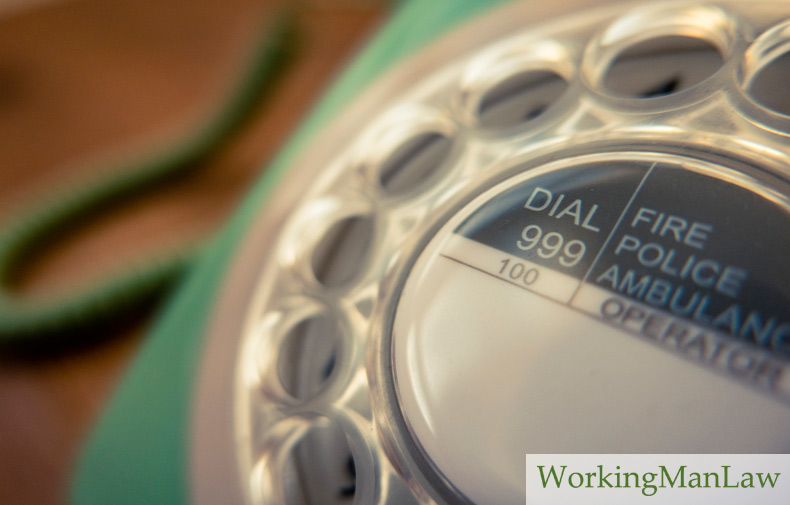 There is a growing national trend to make it easier for first responders to qualify for workers' compensation in the case of post-traumatic stress disorder (PTSD). The state of California became the most recent to join that list. But what about those who respond even before the first responders? That would be the person who takes the 911 call.
Elsewhere in the western United States, legislators are asking that question as states from Colorado to Oregon to Idaho are seeking ways to provide their 911 dispatchers workers' comp benefits in the case of mental health injuries.
911 phone operators have always been hindered in their attempts to qualify for PTSD care under workers' comp. The key reason is the myth that because they don't physically see the tragedy, they aren't as affected by those who are on site.
"I took a call from a mom who walked into her garage and found her son had committed suicide by hanging himself, " said Colorado phone operator Matt Fuller. "Hearing those screams of terror and just the real emotion puts you right there with them."
Research supports what Fuller and other 911 dispatchers are saying. A Northern Illinois University study in 2012 was able to establish the link between what it termed indirect exposure to the traumatic incident and subsequent mental health problems.
The consequences of that psychological trauma are not just limited to the dispatcher's personal life. The ability to do their job effectively is compromised, as the phenomena known as "disassociation" results in them keeping a mental and emotional distance in future calls.
Shelly Lansky, a 911 Operations Manager in Denver, addresses that point and the value of having time off to be treated and recollect oneself. "(If we could) spend a little time away to get a lot of time back in return, that would benefit everybody. That includes the next person whose family member isn't breathing, whose home is broken into, or whose child is choking," she said. "To give some space and some time so that they can come back and be fully present for that next call. That could be your call, my call, our kids' calls."
911 dispatchers are not highly paid, with the median salary coming in at $43,000 annually (nearly a third lower than the national median of $63,000 per year). This alone can make for a more stressful life and hearing the words of desperate people crying out their last pleas for help is surely enough to push one over the edge.
The hope is that new legislation will create a legal presumption in favor of the 911 dispatcher when it comes time to file for workers' comp benefits and get some time off and treatment. "When they need help, it's up to us to step up," said Jonathan Singer, a state representative in Colorado. "And make sure they get the treatment they deserve so they can answer that next call."