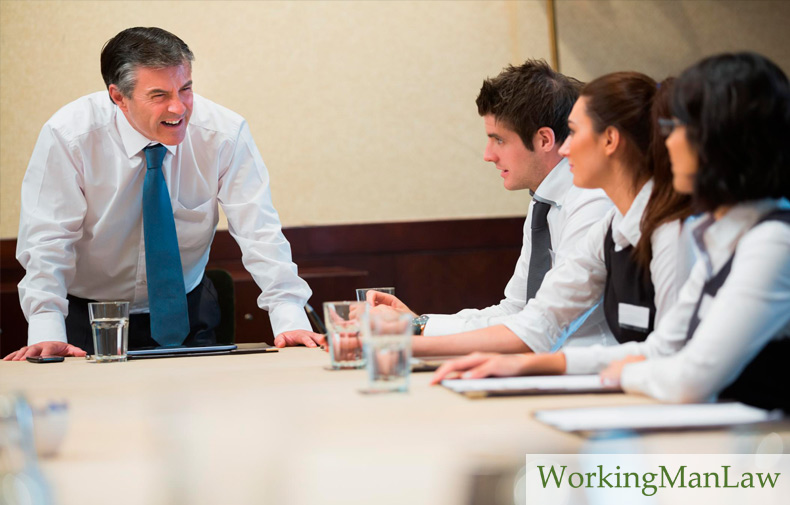 The bullying of employees is a real problem with serious consequences.
But what is workplace bullying in the strictly legal sense? It's not easy to prove and requires long-term commitment.
How to establish a legal case of workplace bullying
The core requirement of any civil case is actual damages as a result of the act. In the case of workplace bullying, two big ones are the loss of a job and the loss of health.
These consequences often come about over a period of time—unlike a car accident where the damages are immediate. Post-traumatic stress disorder (PTSD) symptoms often arise after the fact. The loss of a job may come about by someone feeling forced into a resignation they did not want to tender.
To prove this in court, victims will need to have kept a log of events. This documentation can establish the pattern of behavior that ultimately led you into resigning and later resulted in the onset of PTSD.
A charge of workplace bullying must include specific actions taken by the bully. This includes acts of omission—not being invited to a work function that everyone else in the department was invited to would be an action not taken that's a legitimate part of the bullying pattern.
Bullies are usually clever enough that one action (or inaction) alone might not legally constitute workplace bullying. But a documented pattern of behavior is harder to ignore.
Is the bullied worker the sole target of the abuse or does everyone get treated this way? A boss who rampages on general temper tantrums is usually an idiot, but not always a formal workplace bully.
It's not an easy distinction to make emotionally, and how something is legally defined is never the arbiter of one's personal experience. It simply means that your solution might be another job rather than a charge of workplace bullying.
When establishing a pattern on bullying, it's important to also be aware of what constitutes workplace harassment.