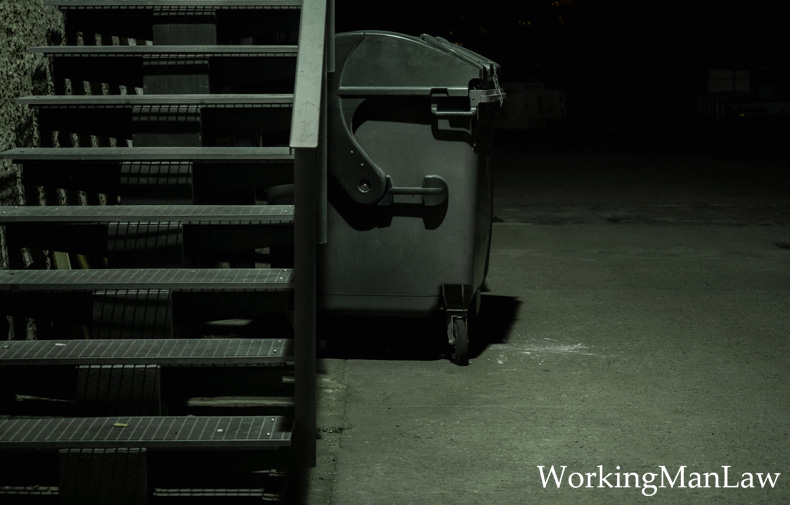 Similar to a slip-and-fall accident or other premises liability situations, business owners have a responsibility to make sure that their visitors and guests are safe. Although you might not think you enter into a contract when you enter a shop, that's precisely what happens. A shared but implicit understanding or agreement exists between you (the customer) and the business: The property is safe and that all sensible protective and precautionary efforts to avoid injury has taken place.
In essence, property owners, business managers and businesses that operate commercial establishments have a legal responsibility to protect their patrons and visitors from unlawful activity by providing them with a safe environment. Business owner's commit a type of neglect termed inadequate security when they fail to provide customers with this basic protection.
What Qualifies As Inadequate Security?
Unforeseeable dangers do happen, and severe harm and even death due to inadequate security can materialize virtually anywhere, including:
Grocery stores/supermarkets
Shopping hubs/malls
Nightclubs
Restaurants
Movie theaters
Casinos
Hotels
At work
Residential Complexes
An illustration of inadequate security is if a shopper were shot and severely injured in a parking lot situated in a shopping mall. The business was negligent in its maintenance of the premises by not holding periodic security controls and failing to have working lights for the parking area. Despite previous attacks, the business took no measures to curb and control the acts of violence. In this example, the business should be held liable.
Another example of inadequate security is if a resident of an apartment or similar complex is viciously beaten by a maintenance worker hired by the owner. If the maintenance worker used a master key to enter the resident's apartment and the complex did not provide a secondary locking system such as a deadbolt, the management company can be held liable.
Within reason, other conditions that might substantiate a claim of inadequate security include deficient or no security cameras, scarce or no security guards, unworkable security systems and insufficient employees working at the establishment. Ultimately, businesses have to put the safety of their customers as a top priority.
How Fault Is Established in Inadequate Security Cases
Generally, if the court concludes that the sheer nature of operations of a business make it principally susceptible to crime, or if the courts establishes that business has had a pattern of criminal behavior that went unchecked, a legal duty to protect patrons may be imposed on the business. Note that businesses are not held financially accountable for spontaneous or arbitrary crimes that occur on their premises.
Other factors considered include management's knowledge of security failures and shortcomings, including if management fails to report criminal activity to law enforcement. The courts will also consider if imposing certain security measures on the business owner or management would cause undue economic hardship. The number, frequency and nature of the criminal activity will also be considered.
Inadequate security claims can be exceedingly complex and require the expertise of a personal injury lawyer with ample experience. If you believe that a business or business owner was lax in providing you or someone you know reasonable security from a crime, contact a personal injury attorney immediately to discuss your legal options.
Although nothing could compensate you for the pain of a serious injury or grief of losing a loved one, a personal injury attorney can work in your best interest and can work vigorously to get you the compensation you deserve.