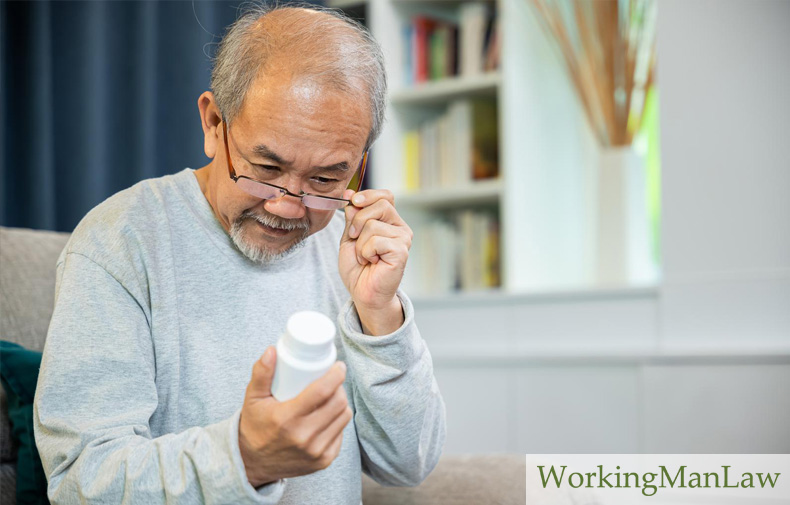 One of the largest industries in the United States is the pharmaceutical drug market. The FDA regulates these medications, but many people still have injuries when using prescription drugs or medical devices. The area of the law that deals with problems relating to these damages is known as pharmaceutical liability. There are three main types of drug-related product liability cases.
Defective Manufacturing
If the drug was tainted during the manufacturing process or anywhere along the way to the pharmacy, you may have a defective product claim. A defective drug could be a product of mislabeling or putting the wrong ingredient in the bottle. There may be a statute of limitation in this type of claim, so it's a good idea to speak to a lawyer as soon as possible.
Drugs with Dangerous Side Effects
This type of claim results from the side effects of drugs that result in a serious injury. You'd almost have to live under a rock not to hear the pharmaceutical ads that relate different side effects. Victims who can prove that the manufacturer concealed these dangers from consumers often get more money for punitive damages. This can be difficult, and you will need an attorney to help you make your case.
Improperly or Falsely Marketed
When you take a drug that doesn't have adequate instructions or warnings, if you are injured from that use, you may have this type of claim. This could include an embellishment of the drug's capabilities. Sometimes, this claim is called a "bad advice" claim. It could be the pharmacist or doctor who gave you poor instructions about the drug's use, not just the manufacturer.
Work With Your Attorney to Make the Best Claim
Damages for your claim depend on your particular circumstances and the laws in your state. You may be eligible for pain and suffering, in addition to your medical claims that were a result of your injuries. Your attorney may also request damages for a diminished quality of life and lost wages. Each situation is different. If you believe you have a pharmaceutical injury claim, don't wait to talk to a qualified product liability attorney who understands the industry. You will need to consider everyone in the chain of distribution, from the developer to the pharmacy.
There are three factors to proving your claim. First, you have to show that you were injured. Second, you have to show the drug was defective, falsely marketed, or had dangerous side effects – whichever route is appropriate to your situation. Third, you have to show that the product defect was the reason for your injury. Your attorney will understand how to build the case and present it to ensure the best outcome for you.