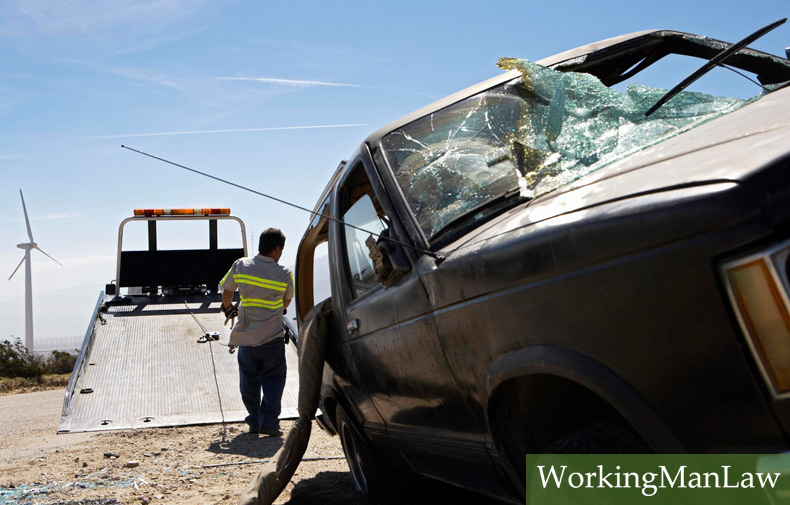 An increasing number of employees are allowed to work remotely, at least part of the time. This is part of a general pattern where the traditional boundary between work time and off time is getting blurred. What is the implication for work-related car accidents? Specifically, are you eligible for workers' compensation benefits?
Strictly speaking, the answer is yes. Any injury that occurs within the scope of your employment qualifies you for workers' comp. If you were asked to leave the office and run an errand, you'll be eligible for workers' comp. If you make delivery runs for your company and an accident occurs, you'll be eligible. But the "scope of employment" doctrine has never been interpreted to include the commute to and from the office, time for which you are not being paid.
There are caveats within each principle though. For example, let's say you're a remote employee who is told to drive into the office for a meeting. In this case, the commute will be considered company time and qualify you for workers' comp.
On the flip side, the simple fact that you are compensated for the entire workday in your home office probably won't do you much luck if you run out to the store and get into an accident.
Conversely, let's say you work in the office and an errand you run for your boss has to be done on the drive to or from work. Now the commute falls under the scope of the employer.
If you are the person at fault in an accident, knowing whether you were on the job or off will be particularly important. In a workers' comp claim, the fault of the injured party is not relevant to the collection of benefits. A standard personal injury case is different—if the blame lies with you, so will the medical bills.