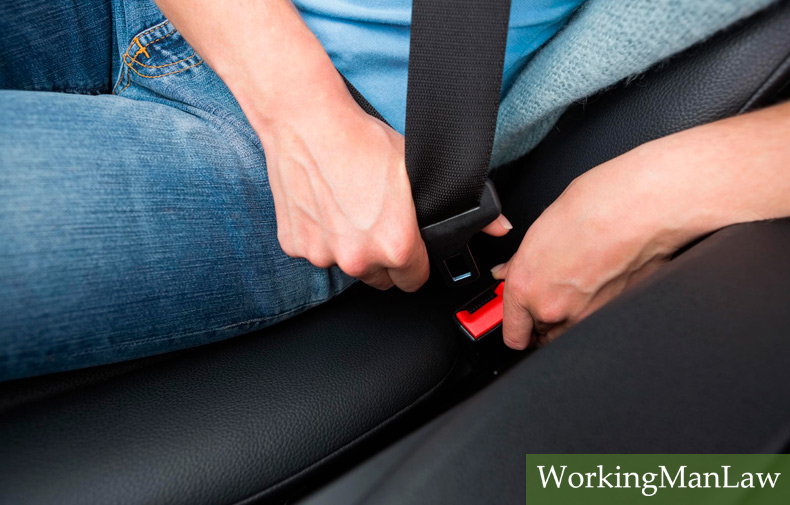 The seat belt defense is a controversial topic in tort law, one most state legislatures in the United States have taken up. The issue arises when the plaintiff—the one who was not at fault in a car accident—wasn't wearing a seat belt. Consequently, it can be argued that their injuries are more severe than they otherwise might have been. The effort by the defendant to reduce the damages is referred to as the "seat belt defense."
This defense strategy can operate in a number of ways.
In states that use comparative negligence laws, a defendant is only responsible for paying the portion of damages they were deemed responsible for. The plaintiff's failure to wear a seat belt may reduce that figure. It's also possible an appeals court will use the lack of a seat belt as a reason to reduce final damages.
In some comparative negligence states, if the defendant can establish that a plaintiff bears more than 50 percent of the responsibility for their injuries, the defendant can be off the hook completely when it comes to damages.
It bears noting that 30 states have outlawed the seat belt defense. This is, in part, because of the difficulty in asking a jury to determine the precise level of injuries that would have occurred had the seat belt been worn. There's also the traditional tort understanding that a defendant must "take the plaintiff as they find them."
In states where the seat belt defense is permitted, the plaintiff's attorneys may rely on this reasoning to persuade the jury to ignore the seat belt question altogether. Defense lawyers also note that studies demonstrating seat belt effectiveness can overstate the case, as tests are always performed on perfectly buckled-in mannequins—a standard rarely achieved by even the most conscientious of passengers.
Of course, the best way to counter the seat belt defense is to simply buckle up and be the best defensive driver possible.